Dr Hannah Jordan
BSc(hons), MSc, PhD, PGDip. FHEA
Population Health, School of Medicine and Population Health
Senior University Teacher in Public Health
MPH Program Director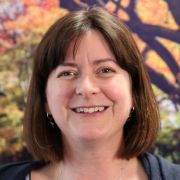 h.c.jordan@sheffield.ac.uk
+44 114 222 1722
2037, 2nd Floor, Regent Court (ScHARR)
Full contact details
Dr Hannah Jordan
Population Health, School of Medicine and Population Health
2037, 2nd Floor
Regent Court (ScHARR)
30 Regent Street
Sheffield
S1 4DA

Profile

I joined ScHARR in 2013 as a Lecturer in Public Health, with responsibility for the Epidemiology module on the Master of Public Health (MPH) and MPH Distance Learning programmes.

I am the Programme Director for the Master of Public Health (MPH) programme, with specific responsibilities around the restructuring of the programme in line with the Programme Led Approach. I am also the ScHARR lead for the Master of Public Health International Development (MPH-ID), a shared programme between ScHARR and the Geography Department.

---

Following a first degree in Geography at the University of Sheffield (1992), I began my academic career as a Researcher within the School of Medicine, University of Southampton. Building on a growing interest in health research, I completed an MSc in Epidemiology at the London School of Hygiene and Tropical Medicine (1999) and won an NHS Regional Research Fellowship to undertake a PhD looking at access to health services and rural deprivation, jointly supervised across the Schools of Medicine and Geography at the University of Southampton (2005).

I joined the Yorkshire and Humber Public Health training programme in 2005, working in the NHS in Rotherham and Sheffield. Having completed the Faculty of Public Health membership exams, I chose to specialise in academic public health, following my interests in epidemiology and the spatial and built environment.

I have chosen to focus on a teaching specialism within the University, and was awarded Fellowship of the Higher Education Academy in 2015.
Research interests

Member of the ScHARR Pedagogical research group
Member of the ScHARR Health and the Environment research group
Member of the ScHARR team working on the NIHR 'Ageing Well' theme
Publications
Research group

PhD Students
Teaching interests

I have been the lead for the HAR619 Epidemiology module since 2014, delivering the majority of the teaching and co-ordinating assessment and supplementary lecturing support on this large (>100 student) core module. I also deputise on HAR6048, Epidemiology Online, and provide public health teaching on the MbChB degree.

My epidemiological teaching is focused on developing students' deep understanding of the core principles of epidemiology, along with a set of transferable skills in interpreting epidemiological data. I have particular interests in teaching methods that support learning for those who find mathematics difficult and in developing effective techniques for communicating complex concepts in lecture settings and though online materials.

Dissertation supervision is an important part of my role. In addition to supporting the development and application of students' quantitative analytical skills, I have a strong focus on the development of critical thinking and reflection around the process and outcomes of a research project. I also work with staff to develop and update dissertation supervision skills through workshops and one-to-one support, sharing information and advice on best practice, and establishing peer-support networks for new supervisors.

In addition to my ScHARR teaching, I teach epidemiology to public health colleagues and psychiatry registrars preparing for their professional exams, focusing material on discipline specific examples and the requirements of professional exam boards.
Professional activities and memberships

External examiner for online Epidemiology at the University of Edinburgh.