James Fotheringham
Population Health, School of Medicine and Population Health
Consultant Nephrologist and Honorary Senior Lecturer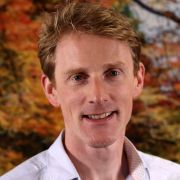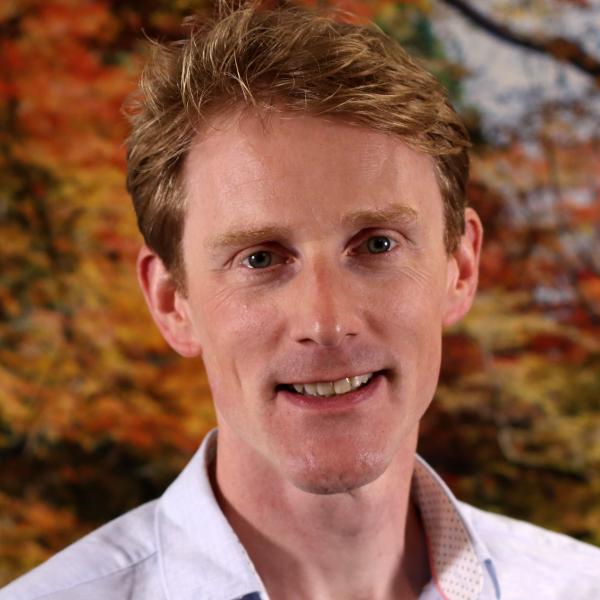 Profile

I am a Consultant Nephrologist at the Sheffield Kidney Institute, and a clinical academic at ScHARR where I perform research into the health economics of renal disease, supervise PhD students, and undertake a range of knowledge exchange activities for industry and other sectors.

I am passionate about data. During my PhD (2010-2013) funded by Kidney Research UK using data from and collaborating with the UK Renal Registry I was able for the first time to link registry data to Hospital Episode Statistics data to undertake a range of analyses. This research is used as a case study by NHS Digital, the Association of Medical Research Charities and Understanding Patient Data to highlight the value of secondary data analysis and data linkage.

I have received national junior investigator awards from the British Transplant Society and the Renal Association for analyses arising from this project leading to an NIHR Clinician Scientist Award to fund my continued research into the excess admissions and deaths associated with the two-day break in patients receiving three times a week haemodialysis. 

I have been involved in a number of other renal studies including the UK-Catheter study (an ancillary study to the Peritoneal Dialysis Outcomes and Practice Patterns Study) SHARE-HD, InterCEPt and the NightLife trial, collaborating with others I have published on albuminuria, obesity and renal bone disease, often championing the use of existing trial and cohort study datasets.

Outside of kidney disease, was part of the group who undertook the statistical appraisal of Summary Hospital Mortality Indicator for the Department of Health/NHS Information Centre. I joined the National Institute of Health and Care Excellence as a committee member in 2021 and was appointed as Vice Chair of Technology Assessment Committee A in 2022, where I routinely draw on my clinical and methodological experience in appraising new healthcare technologies.

My knowledge exchange work has included systematic reviews, primary data collection for a range of purposes including costs and mapping disease-specific measures to the EQ5D, and the conceptualisation, design, population and interpretation of cost-utility models.
Research interests

Methods and Instruments

Within and beyond trial health-economic modelling
Patient reported outcome and experience measures - Symptom burden, quality of life (utilities), mapping to the EQ5D
Observational data, secondary use of data and data linkage for epidemiology and comparative effectiveness
Statistical methods to reduced confounding - Instrumental variables, marginal structural models, G-methods and treatment switching
Discrete choice experiments
Systematic review and meta-analysis

Topics

Health Technology Assessment
The two-day break in three times as week haemodialysis
The health economics surrounding renal replacement therapy - In centre haemodialysis (range of formats and settings including intensive frequency/duration and minimal care), peritoneal dialysis, home haemodialysis and transplantation
Patient centred care, decision making and research prioritisation
Publications
Grants

NIHR (C): Inter-CEPt: Intervening to eliminate the centre effect variation in home dialysis use, July 2020. £1,110,815
NIHR (C): A randomised controlled trial assessing the effectiveness and cost effectiveness of thrice weekly, extended, in-centre nocturnal haemodialysis versus standard care using a mixed methods approach, Jan 2020, £2,132,709
Kidney Research UK (C). The UK Peritoneal Dialysis Outcomes and Practice Patterns Study: UK-PDOPPS – March 2018. £260,000.
The Health Foundation (C). Scaling up shared care haemodialysis: SHAREHD. £500,000.
National Institute for Health Research (L). Individualising in centre haemodialysis therapy to reduce the harm caused by the two-day break in the three times a week treatment schedule – Dec 2015. £521,823 over 5 years.
British Renal Society (C).Qualitative study into intensified haemodialysis regimes – Jan 2015. £15,000.
Kidney Research UK (L). Travel grant for peritoneal dialysis research – Jan 2015. £2,500.
National Institute for Health Research (C). Peritoneal Dialysis Outcomes and Practice Patterns Study (UK) – February 2014. £349,989.
Department of Health (C). Statistical appraisal of Summary Hospital Mortality Indicator – Feb 2011. £66,000.
Kidney Research UK (L). Clinical Training Fellowship – April 2010. £180,000 over 3 years