Dr Janet Harris
BA MSW PhD
Population Health, School of Medicine and Population Health
Honorary Reader in Knowledge Mobilisation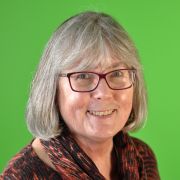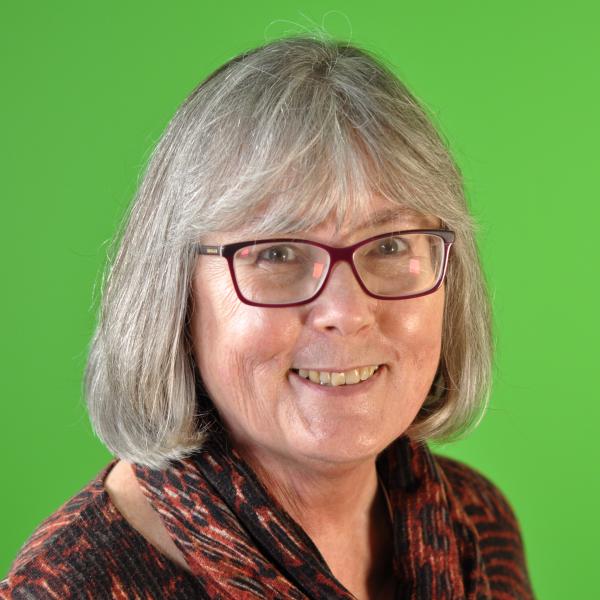 janet.harris@sheffield.ac.uk
Room 2032, 2nd Floor, Regent Court (ScHARR)
Full contact details
Dr Janet Harris
Population Health, School of Medicine and Population Health
Room 2032, 2nd Floor
Regent Court (ScHARR)
30 Regent Street
Sheffield
S1 4DA

Profile

I worked as a health care provider in Canada and England for eight years after obtaining my Bachelors degree. After completing a Masters in Community Organisation, Management & Planning I moved into public health, working as a public health manager and commissioner in the United States for ten years.

After returning to England in 1992, I helped to set up the Department of Health Policy and Public Health at the University of Hull, and moved on to direct the Masters and DPhil programmes in Evidence Based Health Care at Oxford University. In 2007, I went to Norway to establish a new Masters in Evidence Based Practice.

I joined ScHARR in October 2009 to direct the Masters in International Public Health Management and Leadership. Since 2015, I have been working on projects aiming to document the contribution of community-based support to promoting wellbeing and the management of long term and multiple complex needs.

Current and recent projects

Current projects

NIHR Knowledge Mobilisation Fellowship 2015 - 2018: Under this Fellowship, I am working with knowledge brokers across Sheffield to establish an evidence base for community services supporting health and wellbeing. The Fellowship is sponsored by Sheffield City Council, Sheffield Clinical Commissioning Group, ScHARR, Manor & Castle Development Trust, and SOAR (Southey Owlerton Area Regeneration).
People Keeping Well in the Community 2015 – 2017: An evaluation of the feasibility of implementing a community link worker programme in Sheffield to shift non-medical demand from primary care to other community sources of support. I lead on the evaluation.
Disability Sheffield Disability Payment Support Scheme 2016-2017: This project researched the issues with implementing the current scheme and made recommendations for improvement. I evaluated the process of co-production across Disability Sheffield and Sheffield City Council.
South Yorkshire Housing Authority Co:Create 2016-2019: The Co:Create programme aims to facilitate co-production across commissioners, providers and service users in South Yorkshire. I lead on creating methods for evaluating the process of co-production within and across their projects.
Timebuilders 2016-2019: I am a member of team that is co-producing an evaluation of the Timebuilders credit sharing scheme.
Norwegian Research Council 2015 – 2017: I am leading on a review that assesses how and when involvement in diabetes research contributes to the relevance of diabetes interventions and whether involvement at different stages is associated with achievement of health outcomes.

Recent projects

International Evaluation of WHO Presence in Countries 2015: I was a member of the team assessing how the World Health Organisation contributes o management of health in WHO member states.

Creating an Evaluation Framework for Community Wellbeing in Sheffield 2015-2016: In this project I coordinated the review of wellbeing tools, their utility and acceptability across 14 community organisations in Sheffield.

Community-Based Peer Support 2013-2015: I led on a participatory realist review of how peer support works, for whom and in what circumstances which involved 200 providers, service users and academics in establishing the effectiveness of peer support in different contexts.

Modifying a weight management intervention for people with intellectual disabilities 2014-2016: I was a member of a team using participatory approaches to work with people with intellectual disabilities to evaluate the barriers and facilitators to participating in weight loss programmes.

Promoting self-management of chronic pain in the community 2011-2014: I was the lead evaluator assessing the feasibility and effectiveness of implementing a Health Trainer programme for people with chronic pain in Sheffield.
Research interests

I am interested in the relationships between community development and health and wellbeing, specifically focusing on

Community organization: how community-based participatory approaches can be used to promote health and wellbeing in neighbourhoods, with a particular focus on health inequalities.
Knowledge mobilisation: how primary research and systematic reviews can be designed to promote moblisation of knowledge.
Co-production: How co-production contributes to the development of relevant research that can be used to inform policy decisions.
Development and application of methods for realist evaluation, transdisciplinary research, and realist review and synthesis.
Publications
Research group

PhD students

Adrian Rohrbasser: Quality circles in primary care: A realist evalutaion and synthesis.
Alexis Foster: Identifying the facilitators and barriers to implementing the routine use of outcome measures in third sector wellbeing organisations.
Joonhyung Kwon: Capacity modelling of multi-component fall prevention for community-dwelling elderly persons: cost-effectiveness of implementing a comprehensive programme in Sheffield.
Steven Markham: An Investigation of Men's Sheds: exploring effects on perceived health and well-being.
Latifa Alenezi
Teaching interests

I was director for the MPH Management & Leadership programme from 2009 – 2016, Director of the MSc in Health Management & Leadership from 2012-2017 and currently direct the Health Track for the Executive MBA. I teach health management, health policy and knowledge mobilisation.
Professional activities and memberships

I am a Registered Art Therapist and a member of

Cochrane Qualitative Research Methods Group
International Collaboration for Participatory Health Research
UK Participatory Research Network
Centre for Realist Evaluation and Synthesis
Centre for Evidence-Based Medicine