Dr Joanne Coster
BA, MSc
Population Health, School of Medicine and Population Health
Research Fellow
Deputy Director of CURE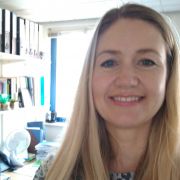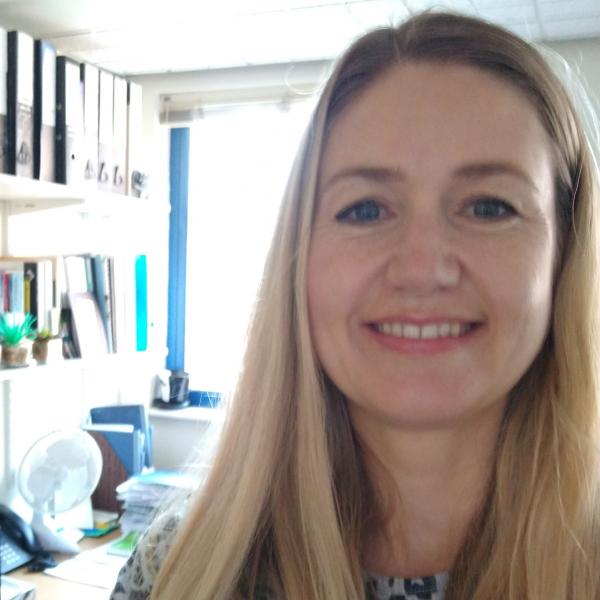 j.e.coster@sheffield.ac.uk
+44 114 222 0854
3013, Regent Court (ScHARR)
Full contact details
Dr Joanne Coster
Population Health, School of Medicine and Population Health
3013
Regent Court (ScHARR)
30 Regent Street
Sheffield
S1 4DA

Profile

I joined ScHARR in 2003, initially as a Research Associate in Public Health before moving to Health Services Research where I am now a Research Fellow. I am a mixed-method researcher, and my research interests relate to the evaluation of new and existing health policies and services, with a focus on quality of care, patient safety and emergency, urgent and prehospital care. Working with Professor Allen Hutchinson, I was part of the research team that developed the Structured Judgement Review (SJR) mortality review method, which is used by most English hospitals and also by community and ambulance trusts to review the quality of care of patients who died in the care of the trust. I also recently completed the national evaluation of Medical Examiners, to explore the role of the Medical Examiner, the Medical Examiner process and its interaction with existing mortality case record review methods. For my PhD I undertook a mixed methods study to explore the safety and appropriateness of telephone advice for people who call the ambulance service and receive telephone advice.

During my time at ScHARR, I have been involved in several large mixed-methods studies relating to ambulance service quality and performance, including the Prehospital Outcomes for Evidenced Based Evaluation (PhOEBE) study, the Variation in Ambulance Non-conveyance (VAN) study and the evaluation of NHS 111 Online. In 2020 I became the Deputy Director for the Centre for Urgent and Emergency Care Research (CURE).
Qualifications

BA (Hons); MSc
Research interests

My primary research interest are in methods of measuring quality of care, evaluation of new and existing health policies and services, with a focus on urgent, emergency and prehospital care settings.

I specialise in complex mixed-methods research, including interviews, routine data linkage and analysis, surveys, consensus methods and systematic reviews.
Publications
Research group

CURE
Grants

Pre-alerts – a mixed-methods study to explore how out of hospital pre-alert decisions are made and communicated and the impact of pre-alerts on receiving emergency departments and patients. Funded by NIHR HS&DR £555,740.24 and led by Dr Fiona Sampson (Role: Co-investigator; Project Manager; PPI lead; Researcher and analyst)
Should I stay or should I go? NHS staff retention in a post COVID 19 world, challenges and prospects. This mixed methods study (surveys and interviews) aims to assess the impact of Covid on NHS staff staffing and resources in the short and longer term and to explore NHS staff views on remaining in the NHS. Funded by ESRC and led by Andy Weyman (University of Bath) 30/11/20- 1/03/22
Framework development for action on health inequities in primary care. This study uses a systematic review and consensus study to explore current evidence and undertake stakeholder engagement to develop a principles-focused assessment tool and guidance for general practice teams, and/or primary care networks, on the action that can be taken to address health inequities, including education, training and workforce development. Funded by Health Education England (June 2021-23) and led By Dr Ben Jackson. (Consultancy)
Communication Partner Training for people with aphasia and their family members: identification of intervention components, expected outcomes and associated outcome measures. Funded by NIHR Programme Development Grants, £149,994, 01/04/2021 – 31/03/2023. Led by Dr Rebecca Palmer. (Role: Specialist methods advisor, consensus methods)
Lateral Flow Testing and direct admissions pathway – A service evaluation with Yorkshire Ambulance Service to assess the feasibility of using pre-hospital LFTs to bypass the Emergency Department. (Consultancy)
Escalation methods review – a systematic review of escalation policies in emergency care.
PHEWS: Pre-Hospital Early Warning scores for Sepsis study – funded by the National Institute for Health Research Health Technology Assessment (NIHR HTA) Programme and led by Professor Steve Goodacre (Specialist advisor: data linkage methods)
Teaching interests

I was previously the Deputy Director of the MClin Res and led the dissertation module. My teaching interests lie primarily in the supervision of MSc dissertation projects, particularly for students wishing to undertake a primary research-based dissertation.
Professional activities and memberships

Former chair of the Society of Social Medicine's Early Career Researchers' sub-committee (2013)