Professor Andrew Lee
MB ChB MSc (Dist) MRCGP MFPH FHEA FRSPH DCH DTM&H DLSHTM CILT
Population Health, School of Medicine and Population Health
Professor of Public Health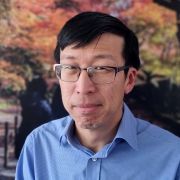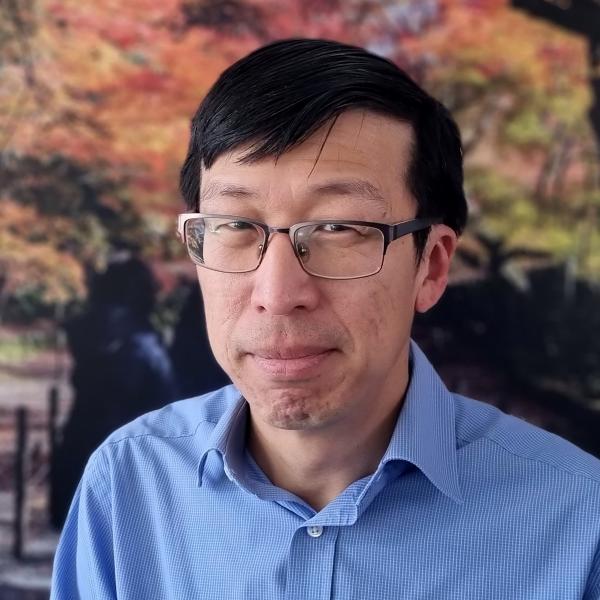 andrew.lee@sheffield.ac.uk
+44 114 222 0872
2037, 2nd Floor, Regent Court (ScHARR)
Full contact details
Professor Andrew Lee
Population Health, School of Medicine and Population Health
2037, 2nd Floor
Regent Court (ScHARR)
30 Regent Street
Sheffield
S1 4DA

Profile

I joined the Section of Public Health in ScHARR in February 2008 and am a Professor of Public Health.

I qualified in medicine from the University of Edinburgh. Following paediatric and tropical medicine training, I then worked overseas running primary health care and tuberculosis control programmes in Afghanistan. I am dual trained in general practice and public health in the UK.

I have previously worked as a Public Health Consultant in Nottingham City, as a director of primary care and population health with the NHS, and as a Consultant in Communicable Disease Control with the Health Protection Agency, Public Health England and the UK Health Security Agency (UKHSA). In addition to my academic role, I am also currently a Senior Consultant in Global Health with the UKHSA.

Currently, I am the Co-Editor-in-Chief for Public Health, a journal of the Royal Society for Public Health.
Research interests

My research interests are in the field of health protection (disaster response and emergency planning, control of communicable diseases), international health as well as health service management.  My current and previous research projects include

Medecins du Monde funded research collaboration with PHASE Nepal "Towards enhanced waste worker's health and safe waste management in the Kathmandu Valley" (September 2017 - 2019)
ESRC-DFID Development Frontiers Research Fund Call 2 2016/17.  Resilience policy-making in Nepal: giving voice to communities (ES/R000514/1). (July 2017 - 2018)
OXFAM Humanitarian Evidence Programme: Investigating recovery, relapse and 'drop-outs' among children treated for severe-acute malnutrition in the humanitarian emergencies' context – A systematic review of the evidence. (June 2015 – 2017)
NIHR Policy Research Programme: Identifying and addressing barriers to healthcare access for Hepatitis B in UK Chinese populations. (CATH-B Chinese community Access to Treatment for Hepatitis B). (September 2013 – February 2016)
NIHR-funded study (HTA - 11/46/07): The PAINTED study: PAndemic INfluenza Triage in the Emergency Department. (August 2012 – ongoing)
NIHR-funded study (HS&DR - 11/1022/01): How can international evidence on interventions to manage referral from primary to specialist non-emergency care be applied in a UK context? Development of an inclusive systematic review and logic model. (November 2012 – November 2014)
NIHR-funded study (HS&DR 09/1005/03): Emergency Planning in Health: Scoping study of the international literature, local information resources and key stakeholders. (November 2010 – November 2012)
NIHR funded study: Evaluation of the implementation of pandemic preparedness plans during COVID-19 at the interface with infection prevention and control services in acute and community care. (2021-current)
PHE funded study: Evidence review of the population health role of ambulance services in COVID-19. (2020-2021)
PHE funded study: Evidence review for COVID19 Mass testing. (2020)
Publications

Show: Featured publications All publications

Featured publications

This person does not have any publications available.

All publications

Journal articles

Conference proceedings papers

Reports

Posters

Other

Preprints
Research group

Current PhD/MD Students

Nuha Alshaaili
Dr Debasish Kar
Dr Omnia Elnawawy
Teaching interests

I am keen on teaching and especially on global health issues, humanitarian aid, health service management and communicable disease control.  I currently lecture on international health needs assessment, disaster planning and impact evaluation on the MPH course. 

I also developed and teach on the following MPH modules: Communicable Disease Control, and Disaster and Emergency Management.  In addition, I teach on the undergraduate medical programme, and on the Executive MBA programme at City College, Thessaloniki, Greece.

I have worked as a trainer on orientation courses for relief workers, and delivered training to healthcare workers abroad as well as to health professionals in the UK.
Professional activities and memberships

I also carry out a variety of external consultancy work such as training on patient safety and clinical audit, health needs assessments, health equity audits, programme evaluations and impact assessments. Most recently I conducted external evaluation consultancies for the World Health Organisation in 2015, and for the European Centre for Disease Prevention and Control (ECDC) in 2018/2019.  I am a trained Executive Coach with Health Education England and an educational supervisor for public health specialty training scheme in Yorkshire and the Humber.  I am Co-Editor in Chief for the journals Public Health, and Public Health in Practice, Royal Society of Public Health.