Professor Albert CM Ong
MA, DM, FRCP, FAoP, FERA
Clinical Medicine, School of Medicine and Population Health
Professor of Renal Medicine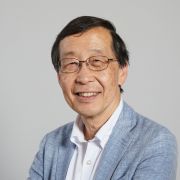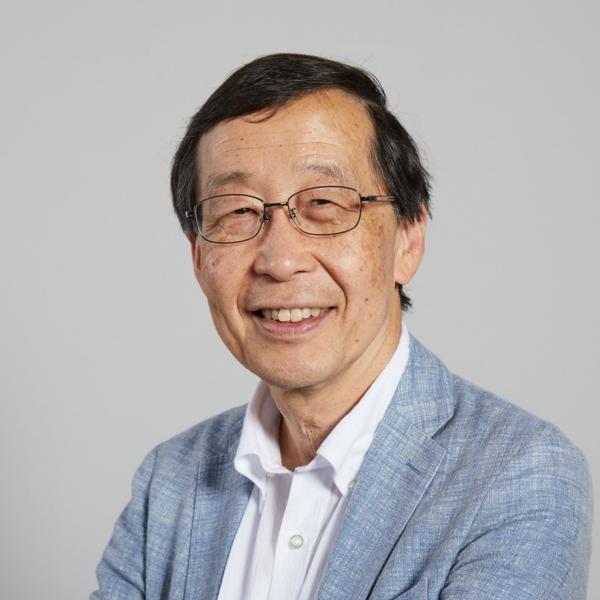 a.ong@sheffield.ac.uk
+44 114 215 9542
The Medical School
Full contact details
Professor Albert CM Ong
Clinical Medicine, School of Medicine and Population Health
The Medical School
Beech Hill Road
Sheffield
S10 2RX

Profile

For enquiries, please contact – iicd-om-operational@sheffield.ac.uk

Albert Ong is Professor of Renal Medicine at the University of Sheffield, UK. Born in Malaysia, he was educated at the University of Oxford, trained as a clinician-scientist at University College London and Oxford before taking up his present post. The major focus of his research has been to investigate the molecular basis of cyst formation in autosomal dominant polycystic kidney disease (ADPKD), the leading genetic cause of kidney failure in man, for which he received the Lilian Jean Kaplan International Prize. He is Co-director of the MRC-NIHR Renal Ciliopathies National Network (CILIAREN) and leads specialist services for patients with genetic ('rare') kidney diseases and their families at the Sheffield Kidney Institute. He has published over 200 papers, trained over 30 postgraduate students and fellows, lectured globally, provided strategic leadership and given expert testimony in the PKD field. He is a member of the ERA Council and Scientific Program Chair for the 61st ERA Congress in 2024.
Research interests

My long-term research goals are to understand the molecular basis of cyst formation, the determinants of biological variation and drug discovery in ADPKD. Current areas of investigation are the role of cytoskeletal dysregulation in cystogenesis, changes in RNA metabolism in disease progression and the genetic basis of childhood-onset PKD.

---

Current projects:

Role of compartmentalised GTPase signalling in Polycystin regulation of actin structure and dynamics
Non-coding RNAs as biomarkers of disease activity and as therapeutic targets
RNA-binding proteins as key mediators of disease initiation and progression in ADPKD
Complex genetics underlying very-early onset PKD
Publications
Research group

Dr Andrew Streets
Dr Manoj Valluru
Dr Rebecca Walker
Dr Joshua Griffiths
Dr Matthew Gittus
Dr Jiehan Chong
Miss Jing-Yi Tian
Teaching activities

I am committed to postgraduate nephrology training especially in developing clinical and non-clinical academics in renal science and in enhancing nephrology training for young nephrologists in the developing 'two-thirds' world. I am Deputy Director for Clinical Academic Training at Sheffield, having previously served as Academic Programme Director for Nephrology. I served as a member of the ISN Fellowship Committee (2019-2023), the Scientific Advisory Board of the ERA (2016-2022) and as Chair of the UK Renal Association International Committee (2009-2013).
Professional activities and memberships

National and International Committees

European Renal Association – Council member
European Renal Association - Scientific Program Chair 61st ERA Congress 2024
MRC-NIHR Renal Ciliopathies National Network – Co-director
CYSTic Consortium – Chief investigator
ADPKD in Europe Consortium - Co-chair
European ADPKD Forum – Faculty member

Editorial Boards

Faculty of 1000 Medicine, Nephrology faculty
Theme Editor, Nephrology Dialysis Transplantation
Editor, Nature Scientific Reports

Advisory Boards

Mayo Translational PKD Centre, Mayo Clinic, Rochester - External Faculty
Renal Genomic England Clinical Interpretation Partnership (GeCIP) – Co-chair for Cystic Diseases
National Institute for Clinical Excellence (NICE) Technology Appraisal of Tolvaptan for ADPKD - Nominated Clinical Expert (2013-2015)

National and International Guidelines

Kidney Diseases Improving Global Outcomes (KDIGO) ADPKD Guideline Initiative – Working group and Theme lead
Standardised Outcomes in Nephrology–PKD (SONG-PKD) – Steering committee
UK Kidney Association Working Group for Tolvaptan in ADPKD – Chair