Professor Christine Le Maitre
BSc (Hons). PGCert, FHEA, PhD
Clinical Medicine, School of Medicine and Population Health
Professor of Musculoskeletal Cell Biology and Tissue Regeneration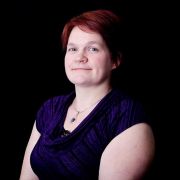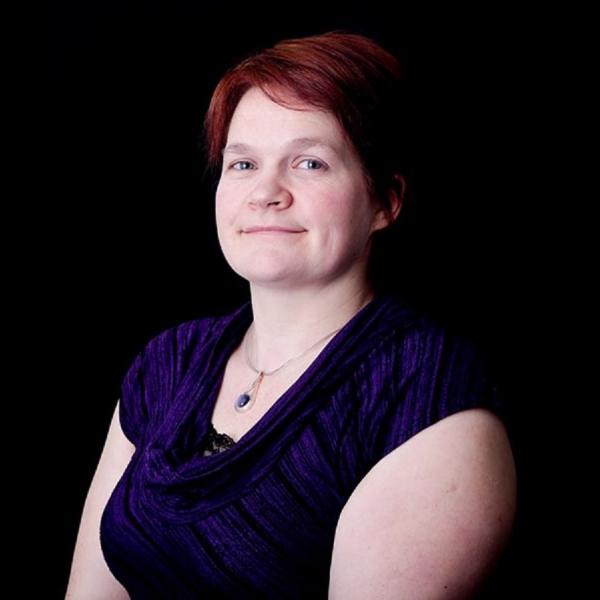 c.lemaitre@sheffield.ac.uk
+44 114 215 9010
Room GU22, The Medical School
Full contact details
Professor Christine Le Maitre
Clinical Medicine, School of Medicine and Population Health
Room GU22
The Medical School
Beech Hill Road
Sheffield
S10 2RX

Profile

For enquiries please contact - iicd-om-operational@sheffield.ac.uk

I joined The University of Sheffield in 2022 as a Professor in the Department of Oncology and Metabolism, in the Medical School where I co-lead the Osteoarthritis and Disc Research Group in the Bone and Joint theme. I graduated with a 1st class honours degree in Pharmacology from The University of Manchester in 2000, and went on to undertake a Wellcome funded PhD at The University of Manchester investigating the role of IL-1 in intervertebral disc degeneration. Following completion, I remained in Manchester for several postdoctoral positions investigating the cellular pathogenesis of intervertebral disc degeneration. I moved to Sheffield Hallam University in 2008 as a Senior Lecturer to establish my own research group, I was promoted to Reader in 2014 and Professor in 2017. I recently moved to the Medical School at The University of Sheffield as Professor of Musculoskeletal Cell Biology and Tissue Regeneration in November 2022.

My research focuses on investigating the pathogenesis of musculoskeletal disorders and novel therapies targeting pathogenesis and regenerative approaches. Working collaboratively nationally and internationally with clinicians, scientists, engineers, industrial partners and patients to pursue an improved understanding of musculoskeletal conditions and utilise this knowledge to develop the next generation of therapies. My research to date has led to 2 patents, >100 publications with >8,600 citations a current H index of 43 and i10 index 78, with over £22 million in research grant income and £10 million in doctoral training grant income to date. I have been invited to present my research at several national and international meetings and am an elected committee member of Society of Back Pain Research, ORS Spine section, Musculoskeletal research advisory group for Versus Arthritis and DISCs Chairlady.

I am passionate to support the next generation of scientists and previously led postgraduate research student provision in my previous roles, I have supervised 16 PhD students to completion and currently supervise 16 further doctoral students, I have also received several accolades for my doctoral supervision and mentoring roles.  
Qualifications

2000 BSc (1st Class) Pharmacology, University of Manchester.
2003 PhD, University of Manchester.
2009 PGCert (Higher education teaching), Sheffield Hallam University.
Research interests

My research investigates the cellular pathogenesis of musculoskeletal conditions. Including intervertebral disc degeneration and its links to low back pain; osteoarthritis; and bone physiology; working in close collaboration with relevant clinical partners and collaborators nationally and internationally. With a particular interest in the interaction of cells, biomechanics and matrix biology. My research has provided key insights to the normal physiology of musculoskeletal conditions and identified dysregulated cellular mechanisms during pathogenesis of intervertebral disc degeneration and osteoarthritis. Including the roles of inflammatory cytokines, cellular senescence and altered mechanotransduction pathways. I have a passion for developing alternative disease models, which utilise human 3D cell and tissue cultures within physiologically relevant environments. These systems are utilised to understand normal physiology, pathogenesis, and test new therapeutic strategies. I have developed 3D culture systems to maintain the phenotype of isolated chondrocytes, nucleus pulposus cells, annulus fibrosus cells, osteoblasts and osteocytes, or drive stem cell differentiation enabling cell and mechanobiology to be investigated using primary human cell sources. I have also developed several complex tissue culture systems enabling maintenance of cell/matrix interactions from osteochondral and IVD tissue explants to whole organ culture systems. Current PhD students under my supervision are also developing 3D printed models of cortical and trabecular bone and bone infection models. The improved understanding in pathogenesis of musculoskeletal conditions have led to strategies for next generation therapies involving stem cells, biomaterials and gene therapy approaches to inhibit disease processes and support regeneration. Investigating a range of potential cell sources to promote regeneration including bone marrow and adipose stromal cells; and induced pluripotent stem cells. My work has investigated these cell strategies either alone or in combination with smart biomaterials which can restore the biomechanical environment, whilst inhibiting catabolic signalling processes and supporting stem cell differentiation. I have also investigated the potential of gene therapy approaches to modulate abnormal cytokine signalling to inhibit cellular pathogenesis, providing the correct tissue niche to support repair and regeneration. My work on next generation therapies has led to patent generation, industry collaborations and potential commercialisation opportunities.
Publications
Research group

Dr Joseph Snuggs
Dr Shaghayegh Basatvat
Miss Rebecca Williams
Miss Andrea Nueesch
Grants

Total Research Funding 2006-to date: £22,208,092.07. Plus £2,788,999 as a collaborator.

2023-2023: MRC-Arthritis Research UK Centre For Integrated Research Into  Musculoskeletal Ageing / CIMA  OMICS Award: Spatial Transcriptomics of human  intervertebral disc tissue to understand the pathophysiological role of cellular senescence during ageing and degeneration. Le Maitre CL, Wilkinson M. £18,080
2023-2023: MRC-Arthritis Research UK Centre For Integrated Research Into Musculoskeletal Ageing / CIMA OMICS Award: Effect of RANK ligand inhibition on human osteoclasts in a randomised clinical trial: A bone tissue level spatial transcriptomics analysis. Wilkinson M, Le Maitre CL. £25,049.16
2022-2023: 2022 ISSLS Research Grant Award, sponsored by Taisho Pharmaceutical. The effect of notochordal extracellular vesicles on human and bovine nucleus pulposus explants. Bach F, van Maanen J, Tryfonidou M, Le Maitre CL, Ito K. £20,000
2022-2023: MRC Confidence in Concept. Breaking down barriers: repurposing anti-fibrosis agents to improve cancer drug delivery. Peake N, Le Maitre CL, Lambert D. £35,000
2022-2026: Sheffield Hallam University, BMRC Graduate Teaching Assistant. Matrix cross-linking – linking diabetes to increased bowel cancer risk. Peake N, Kelly D, Samrein A, Le Maitre  CL. £92,000
2021-2025: Sheffield Hallam University, BMRC Graduate Teaching Assistant. Optimisation and development of 3D bone models using high resolution Micro-Computed Tomography. Aberdein N, Le Maitre CL. £92,000
2021-2025: Sheffield Hallam University, BMRC Graduate Teaching Assistant. Antimicrobial sol-gel coating: validation in a laboratory tissue model of orthopaedic implantation. Nichol T, Smith T, Le Maitre CL.    £92,000
2021-2024: Sheffield Hallam University, BMRC Graduate Teaching Assistant. Role of periodontitis related platelet activation in vascular disease models. Stafford P, Kelly D, Le Maitre CL. £92,000
2020-2024: H2020 Marie Currie ITN: Disc4All. Consortia lead Noailly J, UoS PI: Le Maitre CL. €3,996,776 (£ 3,575,796)
2019-2022: Bowel and Cancer Research: Extracellular Vesicles: small packages with a big role in bowel cancer metastasis. Peake N, Cole L, Le Maitre CL. £74,659
2019-2025: H2020, iPSpine, Consortia lead Tryfonidou M. UoS PI Le Maitre CL. €15,396,030 (£13,600,000)
2019-2023: Sheffield Hallam University, BMRC PhD Studentship. Role of Hormones and Load on Trabecular and Cortical Bone Remodelling. Aberdein N, Le Maitre CL. £80,000
2019-2024: MRC: A mechanistic understanding of corneal pathobiology and the development of novel therapeutic strategies for the treatment of connective tissue disorders. Meek K et al., Collaborator: Le Maitre CL. £2,400,000
Teaching interests

My teaching interests include fundamental cell and molecular biology and the cellular and molecular pathogenesis of disease. Together with research design, execution, data presentation and statistical analysis. I am passionate about developing the next generation and have delivered teaching to UG, PGT and PGR students. I have supervised numerous PhD students to completion and won a number of accolades for my contributions to Mentorship and supervision.
Professional activities and memberships

My professional activities include serving on numerous society and journal boards and advisory committees. I have led the organisation of symposia and conferences including acting as the local host for the Society of Back Pain Research Conference which I hosted in Sheffield in 2019. I regularly review for journals and granting bodies nationally and internationally. I am passionate to communicate science to all levels and backgrounds and have been a STEM ambassador for ~15 years delivering public and school presentations, exhibitions and co-creation workshops.   
Current projects

iPSPINE: https://ipspine.eu/
Disc4All: https://disc4all.upf.edu/