Professor James Catto
MB ChB PhD FRCS(Urol)
Clinical Medicine, School of Medicine and Population Health
Professor of Urology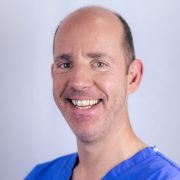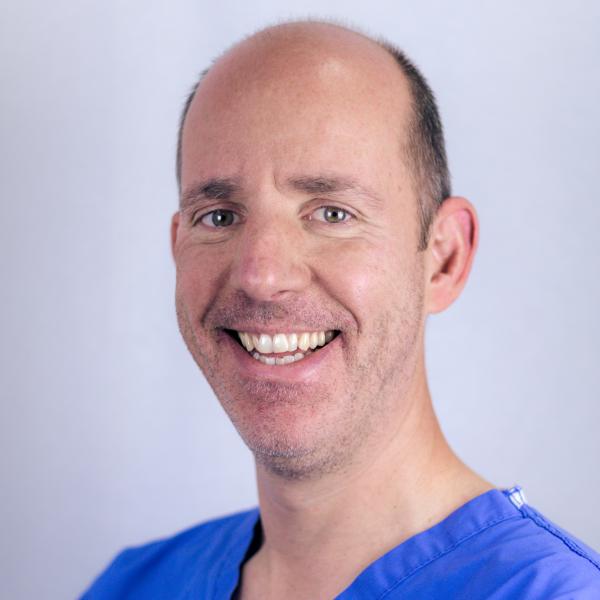 j.catto@sheffield.ac.uk
+44 114 215 9002
GU19, G Floor, The Medical School
Full contact details
Professor James Catto
Clinical Medicine, School of Medicine and Population Health
GU19, G Floor
The Medical School
Beech Hill Road
Sheffield
S10 2RX

Profile

For enquiries please contact - iicd-om-operational@sheffield.ac.uk

James Catto is NIHR Research Professor, Professor of Urological Surgery at the University of Sheffield and an Honorary Consultant Urological Surgeon at Sheffield Teaching Hospitals NHS Trust. He holds posts as Honorary Senior Clinical Research fellow at the University of Oxford and Honorary Clinical Professor, Division of Surgery & Interventional Science, University College London. He qualified from Leeds University in 1994 and trained in York and Sheffield, UK before a fellowship in Brisbane, Australia.

James obtained a PhD in 2004 and runs a research team investigating the biology and management of urological cancers. He was awarded the European Association of Urology best thesis prize and the Bard medal from BAUS for his PhD studies. In 2007 he was EAU-AUA exchange fellow with visits to the Johns Hopkins Medical School, The University of Chicago, Loyola University and The University of California, San Francisco. In 2010, he was awarded the Crystal Matula by the EAU, the Astellas Education Foundation award in 2011 and the Golden Telescope by BAUS in 2014.

James has raised over £26 million in peer reviewed funding, published more than 300 primary research manuscripts, has more than 30,000 citations on Google and an H factor of 72 on Scopus. His research funding includes a NIHR Research Professorship, a GSK Clinician Scientist fellowship, a MRC Clinical Research Fellowship, and grants from NIHR/MRC, The Wellcome Trust, CRUK, European Union, Royal College of Surgeons, The Urological Foundation and Yorkshire Cancer Research.

James is Editor In Chief of European Urology (2019 Impact factor 18.728). Please see the European Urology website for further details.
Research interests

James leads on Urology research, encompassing NIHR Clinical Lecturers, NIHR ACFs, post-docs, technicians, research nurses and PhD students. The team research the translational application of molecular biology to urological malignancies, in particular Bladder and Prostate Cancer, and partake in clinical trials focused on improving the care of patients with these cancers. James's particular interest is in the epigenetic alterations seen within these tumours.

James is also lead for The University of Sheffield's Cancer Research program. This multimodal data-driven patient-focussed program aims to improve survival for many common cancers across Yorkshire and create world leading expertise within Sheffield.

---

Current projects

James is currently Chief Investigator for i). GUSTO - Genotype of Urothelial cancer: Stratified Treatment and Oncological outcomes: Phase 2 study (funded by the MRC/NIHR), ii). iROC - A multicentre randomised controlled trial to compare the efficacy of Robotically Assisted Radical Cystectomy and intracorporeal urinary diversion with Open Radical Cystectomy in patients with bladder cancer (Funded by TUF), iii). YorkSure - Early detection of bladder cancer in Yorkshire: Feasibility assessments for implementing a targeted study in populations with high disease specific mortality risk (Funded by Yorkshire Cancer Research), iv). FINESSE - Increasing compliance with Active surveillance: A randomised trial evaluating the role of Finasteride (Funded by Yorkshire Cancer Research), v). Improving the outcomes from Bladder Cancer through the application of genomic stratification and development of novel agents (NIHR Research Professorship) and vi). Life and Bladder Cancer: The Yorkshire Cancer Research Bladder Cancer Patient Reported Outcomes Survey. (Funded by Yorkshire Cancer Research).
Publications
Teaching activities

James teaches undergraduate medical students weekly and organises various uro-oncology study days for post-graduate urologists and surgeons. James is an educational supervisor to three trainee urologist and PhD mentor to 8 students.
Professional activities and memberships

James is a member of the NCRI-CSG for Bladder and Kidney cancer, the EAU Scientific Congress Office and specialises in Uro-Oncology. He was part of the NICE Bladder Cancer Guideline development panel.

James is on the Trial Steering Groups for numerous trials including i). Life after prostate cancer (Funded by Prostate cancer UK and Movember – see https://www.thelancet.com/journals/lanonc/article/PIIS1470-2045(18)30780-0/fulltext). ii). VANCE01 - A randomized phase I study to determine the safety and immunogenicity of ChAd-MVA vaccination compared to MVA alone with and without low dose cyclophosphamide in low and intermediate risk localised prostate cancer (Funded by European Union – see https://jitc.bmj.com/content/8/1/e000928), iii). POUT - A phase III randomised trial of peri-operative chemotherapy versus surveillance in upper tract urothelial cancer (Funded by CRUK – see https://www.thelancet.com/journals/lancet/article/PIIS0140-6736(20)30415-3/fulltext), iv). BladderPath - Image directed Redesign of Bladder Cancer Treatment Pathways (Funded by NIHR-HTA – see https://www.europeanurology.com/article/S0302-2838(21)00141-X/fulltext), and v). CALIBER - A phase II randomised feasibility study of Chemoresection and surgicAl management in Low rIsk non muscle invasive Bladder cancer (Funded by CRUK – see https://bjui-journals.onlinelibrary.wiley.com/doi/full/10.1111/bju.15038).