Professor Stephen A Renshaw
MA FRCP PhD
Clinical Medicine, School of Medicine and Population Health
Sir Arthur Hall Professor of Medicine
Deputy Head of Department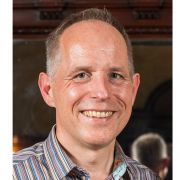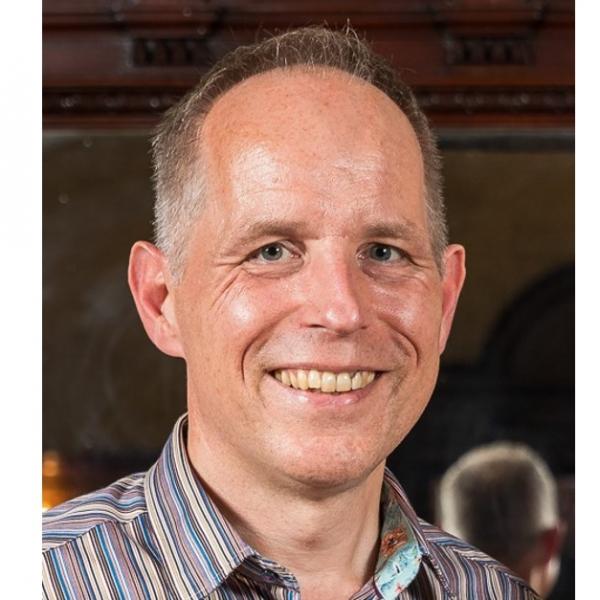 s.a.renshaw@sheffield.ac.uk
+44 114 222 2334
Room K130, K Floor, The Medical School
Full contact details
Professor Stephen A Renshaw
Clinical Medicine, School of Medicine and Population Health
Room K130, K Floor
The Medical School
Beech Hill Road
Sheffield
S10 2RX

Profile

For enquiries, please contact – iicd-om-operational@sheffield.ac.uk

I have worked for the University of Sheffield since 1998. I am the Sir Arthur Hall Professor of Medicine and Director of the Bateson Centre - a large cross-faculty research centre (former MRC Centre, 40PIs, over 130 members and active grant funding of over £30m).

I have held important leadership roles in large cross-institution partnerships, including being founding director of an MRC Doctoral Training Partnership across 4 major civic universities of the North of England – highly regarded as a model for student-led, cross-institutional, innovative postgraduate research training. I also have national and International leadership roles through membership of REF 2021 sub-panel 1, and having been principal organiser of Neutrophil 2021 and the Zebrafish Disease Models meeting 2022. 

I studied medicine at Cambridge and then at Oxford Clinical School. After a clinical rotation in Nottingham, I moved to Sheffield to take up a Wellcome Trust Clinical Research Training Fellowship, to work on the regulation of neutrophil lifespan with Professor Moira Whyte.

After 3 years as Clinical Lecturer in Respiratory Medicine, I was awarded an MRC Clinician Scientist Fellowship to develop an innovative model of neutrophil biology in the transparent, genetically-tractable larval zebrafish. I have been able to develop a number of unique transgenic zebrafish which have allowed several important advances in our understanding of inflammation biology and of host-pathogen interaction.

In 2008 I was awarded an MRC Senior Clinical Fellowship and in 2014 an MRC Programme Grant to continue this work. I continue clinical work in Respiratory Medicine with a special interest in Interstitial Lung Disease associated with a range of multisystem diseases.
Research interests

Diseases of immunity cause much illness in the developed world – on one hand we are beset by a range of antibiotic resistance bacterial infections, while on the other hand our immune systems are responsible for many the common diseases of ageing – heart disease, stroke and COPD.

Understanding the regulation of innate immune cells, neutrophils and macrophages, in infection and inflammation will help us tune the immune system to the exact level needed to cope with the current level of threat. More host defence to fight antibiotic-resistant organisms; less host defence to prevent lung damage in response to environmental pollutants.

To improve our understanding, I have set up a model system in which the genes controlling regulation of innate immune cell function can be identified. The model I have chosen is the Zebrafish, which is both genetically manipulable and transparent, leading to easy visualisation of immune cells during infection and inflammation.

This model allows me to test the ability of a range of candidate genes to influence host-pathogen interaction and the resolution of inflammation, and additionally to screen for novel genes involved in this process. At the same time, I can see every immune cell during the whole of an infection or an inflammatory episode, where necessary imaging intracellular signalling events in real-time.

The small size of our model also lends itself to drug screening and this has identified several potential new therapies for immune disease.

Current projects

Identification of key regulatory pathways in inflammation resolution.
Non-mammalian models of host-pathogen interaction.
Identification of novel compounds targeting inflammation resolution using zebrafish in vivo screens.
Publications
Professional activities and memberships

Director, The Bateson Centre.
REMOVE Director, MRC Doctoral Training Partnership, Discovery Medicine North.
Deputy Director and Sheffield Lead, MRC SHIELD Antimicrobial Research Consortium.
REMOVE MRC Programme Grant Holder.
REMOVE: Current sponsor of 3 Wellcome Trust/Royal Society Sir Henry Dale Fellows, 1 Wellcome Trust Clinical Training Fellow and 1 European Leukodystrophy Association Fellow.
Remove: Board Member and co-chair of the Trainee Programme, Zebrafish Disease Models Society.
Principal Organiser, Neutrophil in Immunity Meeting 2021 and Zebrafish Disease Models meeting 2022.
Research Excellence Framework, subpanel 1.