Professor Heather Mortiboys
PhD
Neuroscience, School of Medicine and Population Health
Professor of Cellular Neuroscience and Metabolism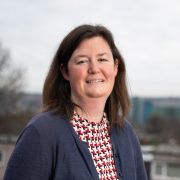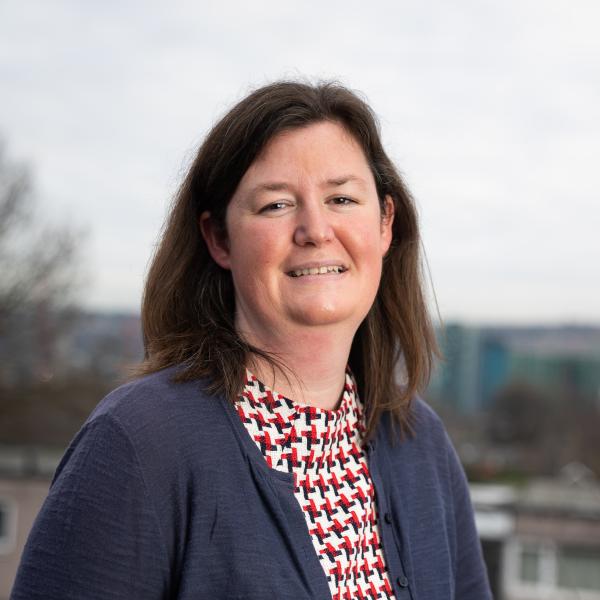 h.mortiboys@sheffield.ac.uk
+44 114 222 2259
Room B50, Sheffield Institute for Translational Neuroscience (SITraN)
Full contact details
Professor Heather Mortiboys
Neuroscience, School of Medicine and Population Health
Room B50
Sheffield Institute for Translational Neuroscience (SITraN)
385a Glossop Road
Sheffield
S10 2HQ

Profile

I was awarded my PhD from the International Max Planck PhD Program in Dresden Germany in 2006 with the grade summa cum laude; this project focused on the 'Influence of mitochondrial energy metabolism on cellular function: implications for neurometabolic and neurodegenerative diseases.'

After which I worked in the Neurology department at the University Hospital Dresden as a research associate on an EU funded project investigating Co-enzyme Q deficiency in patient tissue.

I joined the Neuroscience department at the University of Sheffield in 2006 to set up mitochondrial investigations in models of Parkinson's Disease working as a postdoctoral research associate with Prof. Oliver Bandmann.

I started my own lab when I became a Parkinson's UK Senior Research Fellow in September 2013 based within the Sheffield Institute for Translational Neuroscience (SITraN).
Research interests

The main focus of my lab is mitochondria in neurodegenerative diseases, primarily focused on Parkinson's Disease. This encompasses mitochondrial function, DNA, morphology and recycling as well as links with other cellular pathways.

My research focuses on both trying to further the understanding of the causes of mitochondrial problems in neurodegenerative conditions and in vitro drug screening for molecules which rescue mitochondrial function in patient tissue.

The lab has also recently become interested in investigating these mitochondrial abnormalities in Alzheimer's Disease and Motor Neuron Disease patient derived cells. It is interesting to investigate the differing mitochondrial phenotypes between neurodegenerative diseases and the mechanisms by which they occur and potentially drive neuronal vulnerability.

---

Current projects

Targeting mitochondrial dysfunction with novel small molecules in Parkinson's Disease and Alzheimer's Disease
Repurposing of compounds for the treatment of Parkinson's Disease
LRRK2 and mitochondria – what is the connection?
Differing types of mitophagy in neurons and astrocytes
Targeting mitophagy with small molecules in Parkinson's Disease
Mitochondrial morphological abnormalities in patient derived models of Alzheimer's Disease
What are the metabolic abnormalities in Motor Neuron Disease
Publications

Journal articles

Conference proceedings papers

Datasets

Preprints
Research group

Postdoctoral Research Associates

Dr Francesco Capriglia
Dr Naomi Hartopp
Dr Alex Bury
Dr Rachel Hughes
Dr Katy Barnes
Dr Orlaith O'Shaughnessy
Dr Elezebeth Stephen

Research Assistants

Nikolaos Stefanadis
Ella Simmonite

PhD students

James Lee
Toby Burgess
Louise Heywood
Alicja Olejnik
Rhiannon Brown
Grants

My research is currently funded by Parkinson's UK Virtual Biotech, Cue Parkinson's, several industrial partners including Verge Genomics, NZP UK Ltd and Spark Therapeutics, and the Michael J Fox Foundation.
Teaching activities

I teach on the MSc courses in Translational Neuroscience, Translational Neuropathology, Clinical Neurology and Molecular Medicine focussing on protein assay work and basic cell biology assays, the pathogenetic mechanisms involved in Parkinson's Disease and critical review of the literature teaching.

I also teach on the undergraduate Biomedical Science course on the module the Biological Basis of Brain Disease.

I enjoy training and supervising MSc and BMedSci students during their research projectsand usually host 2-3 students per year. In addition we host multiple medical students from the MBChB course for short projects per year.
Professional activities and memberships

I am a member of the Parkinson's UK college of experts as well as the Patient Public Involvement Steering Group. I also sit on the Cure Parkinson's Trust Review Panel.

I am lead external examiner for MRes courses at University of Newcastle. I regularly review for several funding bodies including MRC, Parkinson's UK, BBSRC, Motor Neuron Disease Association, EU, ARUK and many others.
Collaborators

Within Sheffield: Dr Laura Ferraiuolo, Prof Oliver Bandmann, Prof Kurt De Vos, Dr Suman De and Prof Val Gillet

Outside of Sheffield: Prof Sylvie Urbe (University of Liverpool), Prof Mike Clague (University of Liverpool), Dr Liz New (University of Sydney), Prof Joanna Poulton (University of Oxford), Dr Alex Whitworth (University of Cambridge)