Professor Markus Reuber
MD PhD FRCP
Neuroscience, School of Medicine and Population Health
Professor of Clinical Neurology
Honorary Consultant Neurologist, Sheffield Teaching Hospitals NHS Foundation Trust
Editor-in-Chief, Seizure European Journal of Epilepsy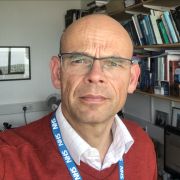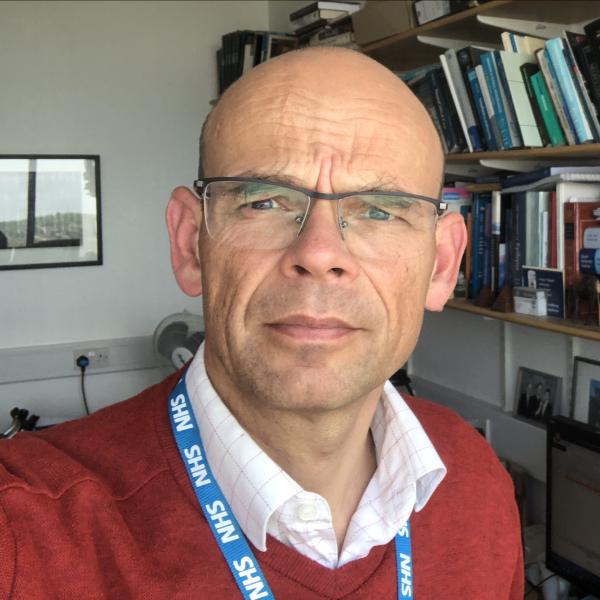 m.reuber@sheffield.ac.uk
+44 114 271 8688
Academic Neurology Unit, Royal Hallamshire Hospital
Full contact details
Professor Markus Reuber
Neuroscience, School of Medicine and Population Health
Academic Neurology Unit
Royal Hallamshire Hospital
Glossop Road
Sheffield
S10 2JF

Profile

I joined the University of Sheffield in 2005. In addition to my work as a research and teacher at the University of Sheffield I work at the Royal Hallamshire Hospital as an Honorary Consultant Neurologist. 

I lead the Cognitive Neuroscience and Mental Health theme of the Neuroscience Institute and the Epilepsy Research Group in the Academic Neurology Unit of the University of Sheffield. I am the Epilepsy Research Theme Lead in the Clinical Neuroscience Directorate at Sheffield Teaching Hospitals NHS Foundation Trust.

I completed my undergraduate medical education in Cologne, Germany, and Nottingham, UK, and pursued my neurological training in Leeds, UK, and at the Department of Epileptology of the University of Bonn, Germany.

In my clinical work I predominantly treat patients with seizures and functional neurological disorder. 
Research interests

In my research work I focus on improvements in the diagnosis of patients presenting with seizures and memory problems, the management of seizure disorders and communication between patients and health professionals. I have pioneered the use of Conversation Analysis as a diagnostic method in neurology. 
Publications

Books

Journal articles

Chapters

Conference proceedings papers

Reports

Working papers

Presentations

Other

Preprints
Teaching activities

I am very interested in all levels of medical education. I am the Lead of the Sheffield MBChB Phase 2a Neuroscience Lecture Block. I have authored online teaching modules for E-Brain, the International League Against Epilepsy (ILAE) and MIMS and regularly lecture on ILAE courses.
Professional activities and memberships

I am a member of two International League Against Epilepsy Task Forces on Functional / Dissociative Seizures and Integrated Care Pathways and a member of the board of the Functional Neurological Disorders Society. I work with three charities supporting patients with seizures: I chair the Medical Advisory Boards of Epilepsy Action and the Nonepileptic Attack Disorder Trust.

I am a member of the Medical Advisory Board of STARS, a charity for people with recurrent syncope. I have created an information website for patients with NEAD.

I am the Editor-in-Chief of Seizure European Journal of Epilepsy and am on the editorial boards of Epilepsy and Behavior and Epilepsy and Behaviour Case Reports.