Dr Richard Mead
BSc, MSc, PhD
Neuroscience, School of Medicine and Population Health
Senior Lecturer in Translational Neuroscience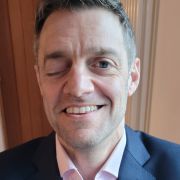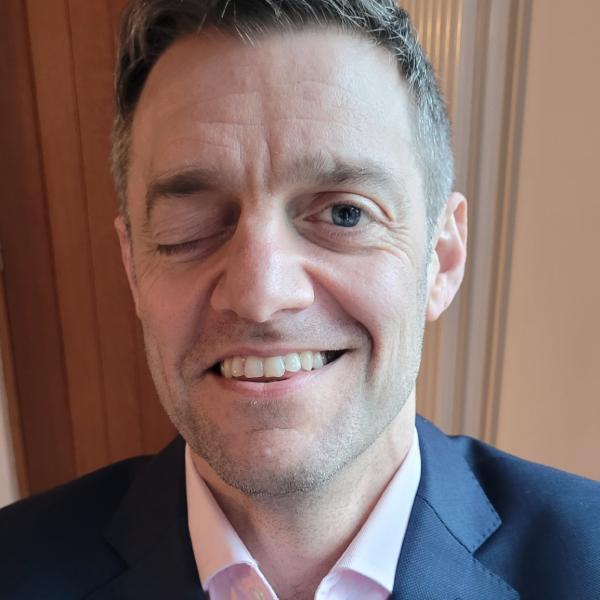 r.j.mead@sheffield.ac.uk
+44 114 222 2256
Sheffield Institute for Translational Neuroscience (SITraN)
Full contact details
Dr Richard Mead
Neuroscience, School of Medicine and Population Health
Sheffield Institute for Translational Neuroscience (SITraN)
385a Glossop Road
Sheffield
S10 2HQ

Profile

2018 - present: Senior Lecturer in Translational Neuroscience, Sheffield Institute for Translational Neuroscience

2017- present: Co-founder and Chief Scientific Officer - Keapstone Therapeutics (UoS spin-out)

2019 - 2023: Knowledge Exchange and Innovation Lead, Faculty of Health

2013 - 2018: Kenneth Snowman-MND Association Lecturer in Translational Neuroscience

2010 - 2013: SITraN Senior Research fellow in Translational Neuroscience, University of Sheffield, UK.

2005 - 2010: Postdoctoral Research Fellow, University of Sheffield, UK.

2002 - 2004: Pharmacology Team leader, Celltech/UCB, Cambridge, UK.

2001 - 2002: Postdoctoral research assistant, Department of Biochemistry, University of Wales College of Medicine, Cardiff, UK.

1998 - 2001: PhD (Neuroimmunology), University of Wales College of Medicine, Cardiff, UK.
Research interests

Research focused on preclinical drug discovery in motor neurone disease/amyotrophic lateral sclerosis (MND/ALS), frontotemporal dementia (FTD) and Parkinson's disease. All stages from target identification to in vivo disease model testing and development of translational biomarkers for early clinical studies. Specific areas include:

Pharmacological manipulation of in vitro and in vivo model systems to dissect mechanisms in MND and find new targets
Small molecule drug development for inflammatory and oxidative stress targets including NRF2 pathway activators
Improving screening methodologies, evolving new in vivo screening paradigms with improved welfare, reduced biological variation and faster throughput
Identification of 'translational' biomarkers, applicable in both preclinical and clinical settings
Investigating novel cell therapy paradigms in MND/ALS

A large proportion of the work in my group is conducted in collaboration with Pharma and Biotech.

I am also co-founder and CSO of Keapstone Therapeutics, a spin-out from the University of Sheffield investigating KEAP1 inhibitors for disease modification in ALS and PD.
Publications
Research group

Post-Doctoral Research Associates

Dr Amy Keerie
Dr Ali Malik  (With Dr James Alix)
Dr Martyna Matuszyk
Dr Alannah Mole
Dr Ruth Thomas

Research Technicians

Tania Atienzar
Chiara Sander
Tyler Wells
Ailsa Williams

Current PhD Students

Marilina Douloudi (Neuroscience Institute Scholarship)
Finbar Gaffey (Royal Commission of 1851 Scholarship)
Scott McKinnon (UoS/Industry Funded Scholarship. Collaboration, with SoseiHeptares)
Sophie Badger (Staff candidate MNDA funded, Secondary supervisor; PI: Dr James Alix)

Former Staff and PhD students

Dr Nazia Maroof (Biomarker Experimental Medicine Scientist, Roche)
Dr Matthew Stopford (Medical Writer, Helios Medical Communications)
Dr Nora Markus (Senior Scientist, Mission Therapeutics)
Dr Nicole Stone (Associate Scientist, Compass Pathways)
Dr Trong Khoa Pham (Post Doctoral Research Associate, University of Sheffield)
Dr Matthew Sellwood (Associate Director at IQVIA)
Dr Jodie Watkins (Senior Scientist, MSD)
Dr Heledd Brown-Wright (Postdoctoral Research Fellow, University of Queensland)
Dr Yuri Ciervo (Senior Postdoctoral Fellow, Università degli Studi di Padova
Dr Maria Plesia (Teacher Training, Sheffield Hallam University)
Ms Amisha Parmar (PhD scholarship, University of Turin)
Ms Shivani Suresh (DPhil scholarship, University of Oxford )
Grants

Medical Research Council
Parkinson's UK
Fight MND
ALS Association (US)
Motor Neuron Disease Association, UK
University of Sheffield IP development and commercialisation fund
Various Industry funded projects
Teaching activities

I teach and co-lead a module on the MSc course in Translational Neuroscience and lead a module on the Masters course in Advanced Therapies running in SITraN. My teaching focusses on preclinical study design, analysis of motor function, statistics and drug discovery.
Professional activities and memberships

Panel Chair My Name'5 Doddie Foundation Research Review Committee Mrach 2023 to present
Expert Steering Group member of the MND drug discovery and development (MND-DDD) roadmap with the MND Association, My Name'5 Doddie Foundation and Medicines Discovery Catapult
Alzheimer's Research UK Drug Discovery Alliance Advisory Group member Jan 2020- present
Member of the EU COST action BenBedPhar- Bench to bedside transition for pharmacological regulation of NRF2 in noncommunicable diseases
PI and Panel Chair – MRC Impact Acceleration Account, University of Sheffield July 2019 –present
MNDA Biomedical Research Advisory panel (BRAP) member April 2015 –October 2019
Full Member, British Pharmacological Society
Grant reviewer for MND association, MRC, BBSRC, Welcome Trust, UKRI
Current projects and Collaborators

CAR Treg cell therapy in ALS: Quell Therapeutics, Professor Pamela Shaw
Machine learning for identification of novel targets and preclinical development in ALS: Benevolent AI, Prof Laura Ferraiuolo
mGlu5 in ALS: SoseiHeptares Therapeutics
Development of M102 for ALS, Aclipse Therpaeutics, Prof Pam Shaw, Prof Laura Ferraiuolo
Standardisation of iPSC derived motor neuron screening platforms for ALS; LifeArc, Dr Zhi Yao
miRNA-adapted shRNA technology for Gene targeted Therapy in ALS: Drishti Discoveries
Cortical Hyperexcitability in ALS: Dr Matthew Livesey, University of Sheffield
Development of novel readouts of disease progression in preclinical models: Dr James Alix, University of Sheffield
Ambient native mass spectrometry imaging in ALS preclinical and post-mortem tissue: Dr Helen Cooper and Dr Oliver Hale, University of Birmingham. Dr Robin Highley, University of Sheffield
Metabolic defects in ALS related to NRF2 pathway signalling: Dr Scott McKinnon, University of Sheffield
Axonal Transport in ALS: Dr Kurt DeVos, Dr Andrew Grierson, University of Sheffield

Patents

Author on 38 published patents and patent applications in 5 patent families:

Method for the treatment of Multiple Sclerosis by Inhibiting IL17 activity. Inventors Christie MI, Mead RJ, Robinson MK, Rapecki, SE. (2005) EP1687026 2006-08-09. WO2005051422. CA2544920. AU2004292393.
Benzophenone Compounds. Inventors Shaw P, Mead R, Higginbottom A, Barber SC (2009). Publication number WO2009081141 . Describes compounds that inhibit oxidative stress in an in vitro model of MND
Therapeutics for neurological disorders. Inventors Shaw P, Mead R, Higginbottom A, Barber SC (2010).  Publication number WO2010046710 (A1) describing NRF2 activating compounds for treatment of neurodegenerative diseases.
'Treatment of Neurodegenerative Diseases' Richard Mead, Laura Ferraiuolo, Peter Richardson (30/03/2017). WO2017051188 University of Sheffield and BenevolentAI. Describes methods for the prevention and treatment of neurodegenerative diseases, in particular motor neuron diseases such as amyotrophic lateral sclerosis (ALS).
'Treatment of Neurological Diseases' Richard Mead, Pamela Shaw, Claude Ogoe, Ning Shan, Laura Ferraiuolo (23/4/2020) WO2020/081973 A1 Aclipse One Inc and University of Sheffield