Dr Tatyana Shelkovnikova
PhD
Neuroscience, School of Medicine and Population Health
UKRI Future Leaders Fellow (Senior Research Fellow)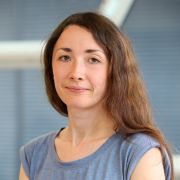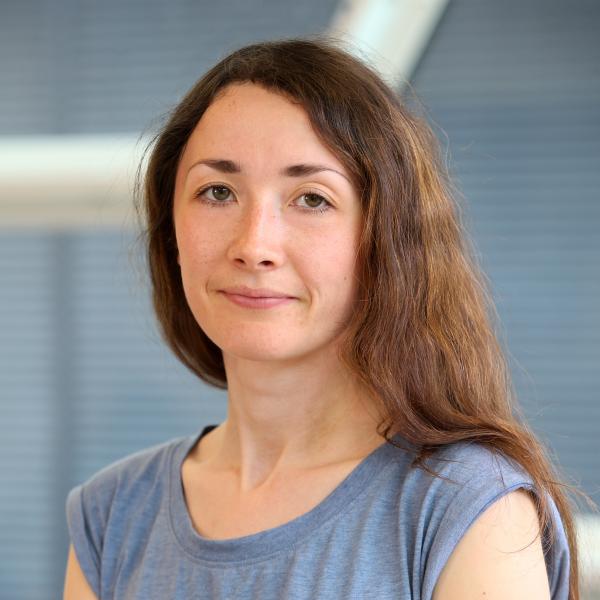 t.shelkovnikova@sheffield.ac.uk
+44 114 22 22245
Sheffield Institute for Translational Neuroscience (SITraN)
Full contact details
Dr Tatyana Shelkovnikova
Neuroscience, School of Medicine and Population Health
Sheffield Institute for Translational Neuroscience (SITraN)
385a Glossop Road
Sheffield
S10 2HQ

Profile

After graduating with an MSc degree in Genetics in 2008, I pursued a PhD in Biochemistry which I completed in 2012. During my PhD training, supported by an EMBO fellowship, I contributed to the generation and characterisation of a unique mouse model of a fatal neurodegenerative disease, amyotrophic lateral sclerosis (ALS); report on this mouse model published in J Biol Chem was selected as Paper of the Year. I continued to develop this stream of research during my postdoctoral training at Cardiff University (Prof Buchman's lab), where I spearheaded a number of projects focussing on (dys)metabolism of ribonucleoprotein (RNP) granules in ALS. In 2015, these studies were supported by a 3-year fellowship from the Medical Research Foundation. In 2018, I was awarded a 4-year senior non-clinical fellowship from the MND Association and started my own group at the Medicines Discovery Institute, a newly established Cardiff University's translational unit. During my time at the MDI, my research was supported by AMS Springboard award, the ISSF Translational Kick-Start award and funding from Welsh Government. I am the recipient of the ENCALS Young Investigator award 2020. In September 2021, I moved to SITraN, University of Sheffield, to continue studies into the molecular pathogenesis of ALS and related disorders within a world-leading centre for neurodegenerative disease research. In May 2022, I was awarded the UKRI Future Leaders Fellowship to establish a research programme entitled "RNA-protein complexes in health and disease and their therapeutic targeting". The group is also currently funded by MNDA, BBSRC, MRC and MND Scotland.
Research interests

My group aims to provide insights into molecular underpinnings of RNP granule biology and their connection to human disease. Our overarching goals are:

to establish how altered composition and metabolism of the two types of RNP granules, stress granules and paraspeckles, contribute to the pathogenesis of ALS and frontotemporal dementia (FTD);
to discover and validate druggable targets for these devastating and currently incurable conditions;
to identify novel chemical probes for modulation of RNAs and RNP complexes.
Publications

Journal articles

Preprints
Research group

Wan-Ping Huang (PDRA)
Rachel Hodgson (PDRA)
Anna Avila Sanchez (PDRA)
Brittany Ellis (PhD student)
Ruaridh Lang (PhD student)

Collaborators

Sheffield: G Hautbergue, K De Vos, S Allen, J Cooper-Knock, M Dickman

External: JR Atack (Cardiff University, UK), N Locker (Pirbright, UK), A Fox (UWA, Australia), T Hashimoto (Tokyo, Japan), S Sweeney (York, UK), E Makeyev (King's College London, UK), B Bax (Cardiff University, UK), G Burley (Strathclyde, UK), D Bong (Ohio, US).

Industrial: AstraZeneca (MRC/AZ Centre for Lead Discovery)
Teaching interests

I am the lead on Phase 2A Research Attachment SSC for the Division of Neuroscience.

My lab also hosts postgraduate and undergraduate students.
Professional activities and memberships

Speaker at multiple departmental seminars (including UCL, universities in Australia, Japan, Italy) and multiple international conferences. Most recent speaking engagements:

International Symposium on ALS/MND (December 2023, Basel, Switzerland)

RNA granules 2023 (October 2023, Surrey, UK)

1st ICGEB Conference on TDP-43 function and dysfunction in diseases (September 2023, Trieste, Italy)

Robert Packard Center for ALS research seminar (June 2023)

Regularly solicited to review grant applications and manuscripts.

Grants: >30 reviewed, for MRC, BBSRC, MND Association, Wellcome Trust, Paul G. Allen Frontiers Group, Academy of Medical Sciences, Templeton Foundation, USIAS, Worldwide Cancer Research, French National Research Agency, Research Foundation Flanders, Israel Science Foundation, European Science Foundation and others.

Manuscripts: >50 reviewed for >20 journals, including Nat Neurosci, Nat Commun; Sci Transl Med; Trends Genet; EMBO Rep; Ann Neurol; J Cell Biol; Cell Rep and others.Invited to speak at multiple departmental seminars (including UCL, universities in Australia, Japan, Italy, Russia) and conferences.

Conference organising:

RNA granules 2023 (9-11 October 2023, Surrey, UK), programme committee (co-organiser)
1st International Paraspeckle Biology symposium (8 October 2023, Surrey, UK), main organizer

PhD examiner and advisory roles:

External examiner: 5 PhD students (UCL/Crick Institute, King's College London); internal: 1 PhD student
Advisor to 6 PhD students (3 internal and 3 external)

Participated in outreach events and patient-oriented activities, including demonstration at science festivals and MND guest research blog writing.
Current Projects

Regulation of RNP granules paraspeckles and stress granules under acute and chronic stress and in disease states (cellular models) - funded by the MND Association and BBSRC.
Mechanistic studies of the RNA-binding proteins FUS and TDP-43 in ALS and FTD – funded by MRC.
Therapeutic targeting of RNA and RNA-protein complexes (assay development and screening activities) – funded UKRI FLF and MRC (including MRC/AZ CLD)
Targeting axonal dysfunction in ALS by small molecule splicing correction – funded by MND Scotland.
Crosstalk between RNA regulation and metabolic alterations in ALS – funded by MND Association.