Dr Tom Farrow
BSc (Hons), PhD
Neuroscience, School of Medicine and Population Health
Senior Lecturer in Neuroimaging
Honorary NHS Clinical Scientist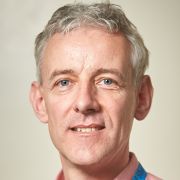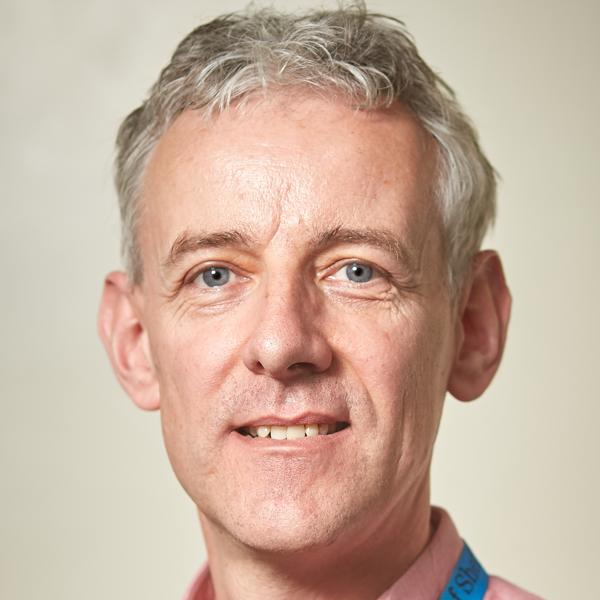 t.f.farrow@sheffield.ac.uk
+44 114 271 3128
Room N129, N-Floor, Royal Hallamshire Hospital
Full contact details
Dr Tom Farrow
Neuroscience, School of Medicine and Population Health
Room N129, N-Floor
Royal Hallamshire Hospital
Glossop Road
Sheffield
S10 2JF

Profile

Following an undergraduate degree (1991-1995, BSc.[Hons.] Neuroscience; 2:i) and PhD (1995-1998, "Structural MRI study on the aetiology and cognitive effects of hippocampal sclerosis", supervised by Dr Richard Grünewald, and Professor Andrew Mayes) at the University of Sheffield, I took up a post-doctoral position at the Neuroscience and Psychiatry Unit, University of Manchester.

In 1999, I returned to the University of Sheffield to help found and develop the Sheffield Cognition and Neuroimaging Laboratory (SCANLab) within Academic Clinical Psychiatry.

In 2001 I was lead author on the first fMRI study to be conducted in Sheffield and began a tenured lectureship position. In 2002 I was awarded a 12-month Royal Society Overseas Fellowship, which was hosted by the Brain Dynamics Centre, University of Sydney, Australia.

Returning to SCANLab in 2003, I continued to conduct structural- and functional MRI-based research and attract grant-funding, most notably as co-investigator on a multi-centre Economic and Social Research Council (ESRC) Large Grant (2008-2013; "Emotion regulation of others and self (EROS): A collaborative research network"; £2.7M). I was promoted to Senior Lecturer in 2009.

In 2013 I moved to Academic Clinical Neurology (in the former Department of Neuroscience), to establish new collaborations and apply my research and methodological expertise to a range of new disorders and cognitive questions.

In 2016 I appointed as Associate Director of Student Affairs (previously known as Undergraduate Dean) for the MBChB course. In 2017, I was appointed as Director of first-year Medicine (MBChB, Phase 1) and in 2018 as Director of Undergraduate Learning and Teaching for the former Department of Neuroscience. In 2018 I was appointed as Senior University Teacher.

I continue to supervise MSc and PhD research students, but now devote most of my time to Medical education.
Research interests

My methodological research interests are structural (voxel-based morphometry [VBM]) and functional MR brain imaging, electrophysiological recording (skin conductance response [SCR]) and neuromodulation (transcranial direct current stimulation [tDCS]).

I have applied these methodologies in psychiatric (schizophrenia, bipolar disorder and posttraumatic stress disorder [PTSD]) and neurologic (Alzheimer's Disease, tinnitus, epilepsy, non-epileptic attack disorder [NEAD]) patients and healthy subjects.

The aspects of cognition in which I am interested include empathy, theory of mind, social cognition, deception, emotional salience, emotion regulation and 'resting-state'.

Current projects

Do personal beliefs impact on the ego-depletion effect (via PhD student, Ahmad Assinnari)
Using EEG resting state parameters as biomarkers of cognitive decline in ageing
Modulation of cognitive function via transcranial direct current stimulation (tDCS) and transcutaneous vagal nerve stimulation (tVNS)
Publications

Books

Journal articles

Chapters

Conference proceedings papers
Teaching activities

Director of Studies, MBChB Phase 1
Head of Neuroscience, MBChB Phase 1
MBChB, Associate Director of Student Affairs
Department of Neuroscience, Director of Undergraduate Learning and Teaching
Module lead for 'Neuroimaging, Neurophysiology & Neuropsychiatry' (MED624)
Module lead for 'Neuroanatomy' (practical human brain dissection) courses, MBChB Phase 1 and various Masters courses (MED661)
ILA facilitator, MBChB Phase 1
Lecturer, MRCPsych course
Have supervised 7 PhD, 9 BMedSci, 17 MSc,1 DClinPsy and numerous undergraduate medical student research projects.
Professional activities and memberships

Member, Department of Neuroscience, Executive Committee
Honorary NHS Clinical Scientist, Sheffield Teaching Hospitals NHS Foundation Trust
Editorial board member, The Open Neuroimaging Journal, Bentham Science, USA.
Member, Association for Psychological Science (APA)
Member, Organization for Human Brain Mapping (OHBM)
Member, Association for Medical Education in Europe (AMEE)