Rav Jayasuriya
BMedSci, MSc, MBChB, MRCS
Population Health, School of Medicine and Population Health
PhD student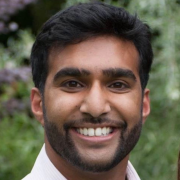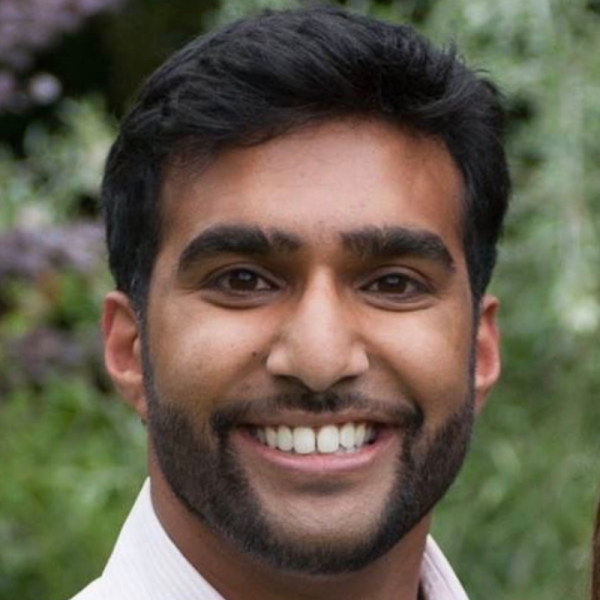 r.l.jayasuriya@sheffield.ac.uk
Sheffield Children's Hospital
Full contact details
Rav Jayasuriya
Population Health, School of Medicine and Population Health
Sheffield Children's Hospital
Western Bank
Sheffield
S10 2TH

Profile

I completed my intercalated BMedSci in Medical Research in 2009 and my undergraduate medical degree at the University of Sheffield in 2012. Since then, I have worked in NHS hospitals in the Yorkshire region. I was the first appointed NIHR Academic Clinical Fellow in Trauma & Orthopaedic Surgery in South Yorkshire in 2014.

I have undertaken a Health Education England Leadership Fellowship in 2020, and completed an MSc in Surgical Innovation in 2022 (Imperial College London) I have worked in multiple areas of the University of Sheffield including the Academic Unit of Medical Education, the Mellanby Centre, the Department of Oncology and Metabolism, and most recently at ScHARR as a PhD student and a Co-Applicant on an RCT run through the Clinical Trials Research Unit.
Qualifications

BMedSci in Medical Research (1st Class Hons) - University of Sheffield

MBChB - University of Sheffield

MRCS - Royal College of Surgeons Edinburgh

MSc in Surgical Innovation (Distinction) - Imperial College London
Research interests

PhD title: Predicting brace adherence and factors affecting brace preference in adolescent idiopathic scoliosis.

PhD studies include:

Dyadic paediatric patient and parent semi-structured interviews exploring treatment adherence
Development of an adherence prediction tool operationalising
Protection-Motivation Theory: A discrete choice experiment to explore patient preference and choice.

My clinical and research interests are within the fields of Trauma & Orthopaedic Surgery, Spinal Surgery, and Surgical Education.

Current projects

BASIS Study: Bracing adolescent idiopathic scoliosis: Full time vs Night time bracing
BAPQ Study: Validating a de novo adherence prediction tool in adolescent idiopathic scoliosis
Brace DCE: A discrete choice experiment to explore patient preference and choice.
Post-operative documentation standardisation: Quality Improvement Project
Validation of thermal sensors to monitor patient adherence to orthotics in clinical trials
Use of EOS 3D modelling in the management of scoliosis (Brace design and Selective Thoracic Fusion)

Research presentations:
Teaching activities

I have co-supervised BMedSci, BSc Surgery, and MMedSci students. I am involved with delivering lectures for the MSK module of the MBChB Undergraduate programme and teaching student doctors and junior doctors of all levels.
Professional activities and memberships

I am a member of the following organisations:

General Medical Council
Royal College of Surgeons of Edinburgh
British Orthopaedic Association
British Orthopaedic Trainees Association
British Association of Spinal Surgeons
British Scoliosis Society (inc BSS Research Committee)
British Medical Association