Professor Rebecca Palmer
BA, PhD, MRCSLT
Population Health, School of Medicine and Population Health
Professor of Communication and Stroke Rehabilitation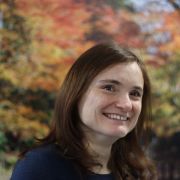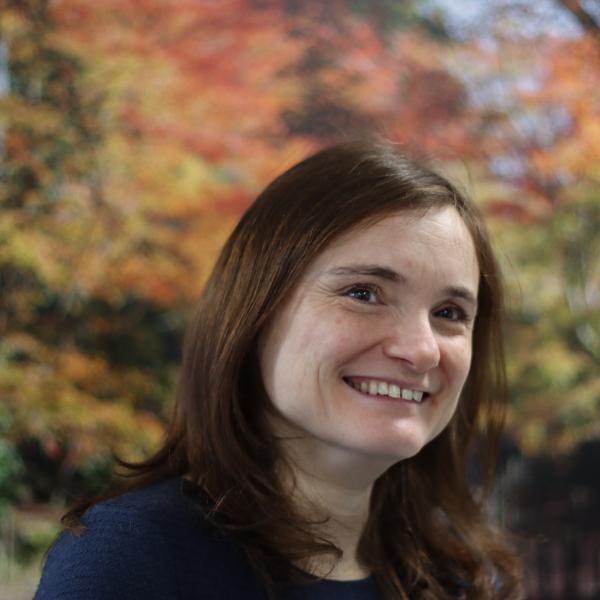 r.l.palmer@sheffield.ac.uk
+44 114 222 0863
Room 107, The Innovation Centre
Full contact details
Professor Rebecca Palmer
Population Health, School of Medicine and Population Health
Room 107
The Innovation Centre
217 Portobello
Sheffield
S1 4DP

Profile

I am a speech and language therapist (SLT) specialising in stroke. I have more than 20 years of experience working in the field of stroke rehabilitation, both in research and clinically in stroke care. I gained a PhD in the treatment of dysarthria using speech recognition technology from the University of Sheffield in 2005. From 2005 to 2010 I worked as a specialist SLT in the stroke unit at Sheffield Teaching Hospitals. I coordinated the rehabilitation and community trials for the Trent NIHR Stroke Research Network from 2007 to 2013, gaining experience in clinical trial delivery.

As part of my HEFCE-NIHR Senior Academic Clinical Lectureship, my focus was on applied clinical research. I was the chief investigator of the Big CACTUS trial investigating the clinical and cost-effectiveness of aphasia computer treatment versus usual stimulation or attention control long-term post-stroke. This study was a multicentre randomised controlled trial taking place in 21 NHS trusts across the UK. I also piloted the implementation of computerised speech and language therapy in clinical practice, 2013-2015 for which I was awarded the Royal College of Speech and Language Therapists Stenberg award for clinical innovation in 2014. I currently lead the APT aphasia partnership training project, an NIHR Programme Development Grant focused on communication partner training intervention development for people with aphasia and their family members.
Research interests

My research interests include dysarthria and aphasia assessment and treatment, the use of technology for self-managed rehabilitation in the long-term post-stroke, and communication partner training for multidisciplinary teams and for family dyads. I am also committed to the inclusion of people with language disorders in health care and research.

I first authored the 'Consent Support Tool: including people with communication disorders in research' to enable people with communication difficulties to be involved in research. The inclusion of people with communication difficulties in an advisory capacity and in co-produced research is also of particular interest. I have explored different ways of including people with aphasia in PPIE winning a prize for this at the UK Stroke Forum in 2016.
Publications

Show: Featured publications All publications

Featured publications

Journal articles

All publications

Books

Journal articles

Chapters

Conference proceedings papers

Website content

Posters

Other
Grants

Collaborator – VocaTempo Evaluation of the use of Voice Input Voice Output Communication Aid in adults with dysarthria. 2022-2024 [NIHR RfPB £180,000] (CI Kate Fryer, Barnsley NHS Trust/Sheffield University)
Collaborator – VAMCAST Validation of the Mental Capacity Assessment Support Tool. 2022-2024 [NIHR RfPB £160,000] (CI Mark Jayes, Manchester Metropolitan University)
Lead investigator – APT aphasia partnership training project 2021-2023 [NIHR Programme Development Grant £150,000] (co-lead Madeline Cruice, City University)
British Association of Stroke Physicians and NIHR Stroke Research Network writing grant for Communication Partner Training. £2000. PI. 2019-2020
HEFCE-NIHR Senior Academic Clinical Lectureship, 2012-2017 [£250,000]
Chief investigator - Big CACTUS trial, Cost-effectiveness of aphasia computer therapy versus usual stimulation 2013-2018 [NIHR HTA grant £1.5 million]
Collaborator - Why do stroke patients not receive the recommended amount of therapy? 2014-2017 [NIHR RfPB grant £347,089] (CI David Clarke, Leeds)
Collaborator – STAR Speech Therapy Articulation Rehabilitation, 2015-2017 [NIHR i4i grant £339,534] (CI Stuart Cunningham, Sheffield)
Collaborator - BEADS – behavioural therapy for depression post-stroke, 2014-2016 [NIHR HTA grant, £430,583] (CI Shirley Thomas, Nottingham)
Collaborator – RELEASE - REhabilitation and recovery of peopLE with Aphasia after StrokE (RELEASE): Utilizing secondary data to enhance speech and language therapy interventions for people with aphasia after stroke, 2016-2018 [NIHR HS&DR £446,158] (CI Marian Brady, Glasgow)
Teaching interests

I am interim Programme Director for the MSc Clinical Research in which we aim to build research capacity in all health professionals.

I also lead the 30-credit module on Practical Aspects of Clinical Research. I have supervised 5 PhD students to completion and have one current ongoing PhD student. This includes supporting allied health professionals to successfully obtain prestigious NIHR and Stroke Association doctoral fellowship awards. Please contact me if you are interested in studying for a PhD with me in communication disorders, stroke rehabilitation, and rehabilitation technology.
Professional activities and memberships

Co-chair of the World Federation of Neuro Rehabilitation aphasia special interest group
Member of Stroke Association research funding committee
Member of Collaboration of Aphasia Trialists (CATs) funded by European Cooperation in Science and Technology
Member of the Royal College of Speech and Language Therapists
Health Professions Council Registered
Member of international Trials in Aphasia Panel (TAP)
Member of NICE stroke rehabilitation guideline committee
Member of the International Journal of Communication and Language Disorders executive editorial board

Past activities

Member of the UK Stroke Forum scientific committee (2010-2016)
Associate editor for Trials
Trustee for Research and Development for the Royal College of Speech and Language Therapists (2016-2022)