Dr Richard Cooper
PhD, MA, LLB, BSc, PGCertHE, FRSPH, SFHEA, MRPharmS
Population Health, School of Medicine and Population Health
Director of Education
Senior Lecturer in Public Health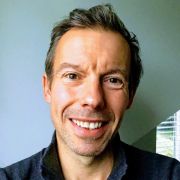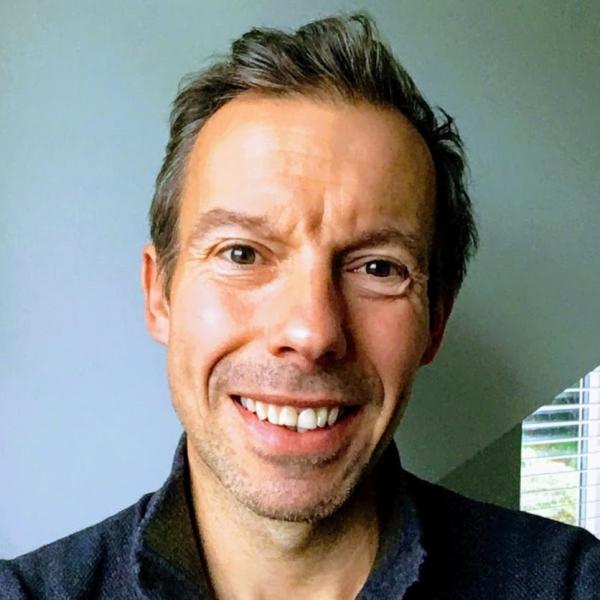 richard.cooper@sheffield.ac.uk
+44 114 222 0768
Room 2037, 2nd Floor, Regent Court (ScHARR)
Full contact details
Dr Richard Cooper
Population Health, School of Medicine and Population Health
Room 2037, 2nd Floor
Regent Court (ScHARR)
30 Regent Street
Sheffield
S1 4DA

Profile

I studied pharmacy as a first degree and undertook various community pharmacist roles before studying law, then health care ethics at the University of Leeds; my PhD was undertaken at the University of Nottingham and involved an empirical study of ethics in healthcare.

I have been at the University of Sheffield since 2007 and am a Senior Lecturer in Public Health.
Research interests

My research interests span a number of methodologies (but particularly qualitative and mixed methods) and themes including:

Misuse, abuse and addiction to medicines
Over-the-counter and prescription medicine supply and prescribing
Medical sociology
Pharmacy
Medical ethics
Publications
Research group

Post-graduate Research Students

Chloe Tuck - Social and economic influences on cancer service utilisation and their implications for health policy in Ghana
Menghan Wang - Use and Misuse of Sleeping Medication by University Students in England
Narjis Al Shurafa - What is the perceived role of primary care pharmacists in Saudi Arabia in diabetes care?
Hina Kanabar - What are the factors that inform the doctor to start insulin in the type 2 diabetic patient?
Artur Kowalski - An investigation of the effects of introducing supervised injection rooms in the UK.
Andrea Madrid Menendez - What are the values that shape the relationship between alternative/traditional medicine practitioners and their patients? (Successfully completed)
Rodney Nagumo - Adverse drug reaction reporting practices amongst Ghanaian healthcare professionals (Successfully completed)
Yetenta Osasu - Prescribing, consumption and monitoring of direct oral anticoagulants in elderly patients with atrial fibrillation (Successfully completed)
Helen Radford - Dealing with disaster: a qualitative exploration of the experiences of healthcare staff following a mass casualty incident in England.
Jess White - Patient experiences of Addiction to Medicine and Associated Treatment in the United Kingdom
Genevieve David (Successfully completed)
Emma Howard-Drake (Successfully completed)
Ellie Sprake (Successfully completed)
Neda Milevska-Kostova (Successfully completed)
Penny Siebert (Successfully completed)
Ryosuke Yokoe (Successfully completed)
Rachel Tattersall (Successfully completed)
Hina Patel (Successfully completed)
Grants

Opioid Analgesic Dependence Study 2016-19 Principal Investigator. £199,000
Exploring the Misuse and Abuse of Over the Counter (OTC) Medicines in the UK. Principal Investigator.  Jul 08-Dec 10
Over-the-Counter Medicine Abuse: a pilot study. 2011-2012
HTA Project: NIHR131023 - Pain relief strategies for dressing change in chronic wounds: a mixed-methods systematic review and survey of UK practice 2021-23 £221,413 (co-investigator)
European Master in Public Health | Europubhealth+ 2019-2025 Project Reference: 610563-EPP-1-2019-1-FR-EPPKA1-JMD-MOB EU Grant: €4,272,000 (co-applicant) 
Teaching activities

I am the Director of Education in ScHARR, and contribute to a variety of teaching and assessment on Master of Public Health degree modules, as well as the MBChB Medical Degree; I co-ordinate and teach the Qualitative Research Design and Analysis module (HAR6531); I teach and assess medical ethics, qualitative research, substance misuse and addiction to prescription/OTC medicine on the MBChB.
Professional activities and memberships

Registered pharmacist (GPhC regn 2038210)
Member of the Royal Pharmaceutical Society
Senior Fellow of the Higher Education Academy
Fellow of the Royal Society of Public Health
Associate editor: Pharmaceutical Issues Journal of Substance Use
Editorial board member journal: Pharmacy
Member of the Society for the Study of Addiction
Member of the British Sociological Association
Member of the Institute of Medical Ethics
Regular peer reviewer for a variety of journals and funding bodies
External reviewer - European Public Health Education (APHEA)
Editorial board member: International Journal of Pharmacy Practice