Dr Sarah Barnes
BA(hons), PgDip, PhD
Population Health, School of Medicine and Population Health
Public Health Section Director
Senior Lecturer in Public Health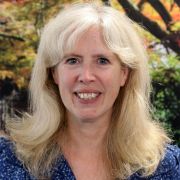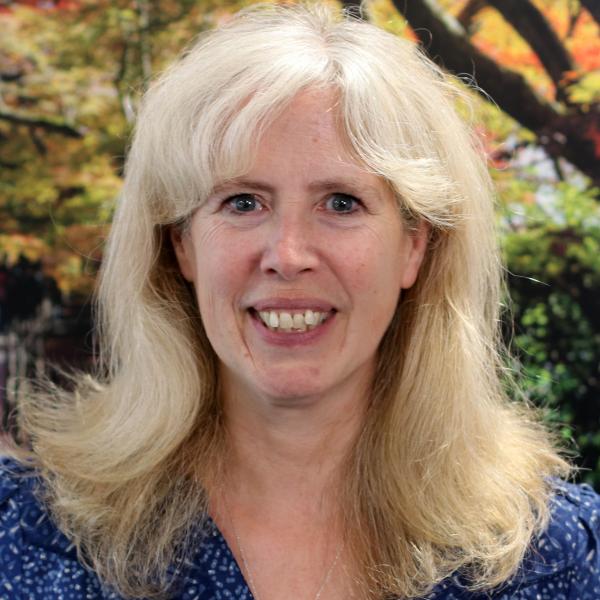 s.barnes@sheffield.ac.uk
+44 114 222 0727
Room 2037, Regent Court (ScHARR)
Full contact details
Dr Sarah Barnes
Population Health, School of Medicine and Population Health
Room 2037
Regent Court (ScHARR)
30 Regent Street
Sheffield
S1 4DA

Profile

I joined the University of Sheffield in 2000 as a Research Associate in Sheffield Institute for Studies in Ageing (SISA). Here I worked on the multi-disciplinary EPSRC-funded project Design in Caring Environments (DICE), a study of quality of life and building design in residential and nursing care homes for older people. Following on from this I successfully managed a three year, multi-method, longitudinal study identifying the need for end of life care among older people with heart failure and their families, funded by the Department of Health.

In January 2007 I joined ScHARR and am currently working as a Senior Lecturer in Public Health where I have retained my commitment to interdisciplinary/cross departmental research collaboration.

In September 2018 I took on the role of Section Director for Public Health, ScHARR.
Research interests

My primary research interest is in 'improving the quality of life of older people'. Key research areas arising from this are:-

The impact of the physical environment on the quality of life of older people
Evaluating the housing needs of older people
Improving hospital environments for the end of life care of older people
Assessing the palliative care needs of older people with life-limiting illnesses
Improving communication between patients with life-limiting conditions and their health care professionals

Research projects

Roche Products Limited: Patient perspectives in geographic atrophy (GA), Carlton J, Barnes S, Haywood A.  £38,500. May to December 2017.
Sheffield Wildlife Trust: Evaluation of Wild at Heart, Barnes S and Jordan H, £14,000, May 2015 -December 2016.
EPSRC; ESRC; AHRC:  Design for Well-being programme. How better design can facilitate mobility, connectivity and well-being for older people.  A participatory approach to design research.  Wigglesworth S, Barnes S, Tait M, Crookes L.  £642,082.  October 2013 to October 2016.
NIHR Physical Environment Research Programme. Built environment in acute care for older people. Parker S G (PI), Barnes S, Nolan M, Booth A, Deardon A. £274,440. February 2011 - March 2013.
BUPA Foundation: Phillip Poole-Wilson Seed Corn fund. Pre-protocol work to develop a Randomised Control Trial to enhance patient-professional communication about end of life issues in life limiting conditions other than cancer. Barnes S (PI), Gott M, Payne S, Gardiner C, Small N, Seamark D, Halpin D. £19923. February 2010 - February 2011.
Supportive and Primary Care Oncology Research Group (SPORG). Improving hospital environments for the end of life care of older people dying of malignant disease. Gardiner C (PI), Barnes S, Ingleton C, Gott M. £3960. January 2010 - December 2010.
Dunhill Medical Trust. A pilot study to explore the palliative care needs of older patients with chronic obstructive pulmonary disease (COPD) Gott M (PI), Barnes S, Payne S, Small N, Seamark D, Halpin D, Ruse C. £56890. January 2008 - January 2009.
Engineering and Physical Sciences Research Council (EPSRC) Design evaluation of older people's extra care housing: development and testing of as assessment tool (EVOLVE). Torrington J (PI), McKee K, Barnes S, Netten A, Darton R. £658000. October 2007 - October 2010
Publications

Show: Featured publications All publications

Featured publications

This person does not have any publications available.

All publications

Journal articles

Chapters

Conference proceedings papers

Posters
Research group

Current PhD Students

Sarah Alasamri: Bridging the gap between a mother's need to breastfeed and institutional policies: A mixed methods study exploring factors Influencing breastfeeding (started May 2019)
Rami Cosulich, Wellcome Trust: Unmet needs among the older people in England: determinants and effects (started October 2020)
Sin Rou Fu: The role of smell in the natural world: Exploring the impact of natural smells on wellbeing among older people (started October 2020)
Neslihan Tunc: Dietary pattern, social support and health related quality of life (started October 2022)
Emine Akbayrak: How the experience of the environment (rural, urban place or nursing home) affects older adults current cognitive functions (started October 2022)

Previous PhD students

Gemma Arblaster: Investigating the outcomes of adult strabismus surgery undertaken for psychosocial reasons (completed December 2021)
Bruce Moore: Preferences, positions and priorities of residents of extra care and retirement housing (completed March 2021)
Eiman Alkhezi: Perceptions of physical activity among Kuwaiti older people (completed March 2019)
Katharine Whittingham: The effect of a Carer Support Plan on reducing burden in carers of heart failure patients (completed July 2018)
Ameerah Qattan: The Effect of Work-Related Stress and Burnout on Nursing Performance and Job Satisfaction: A Study of Saudi Arabia Hospitals (completed April 2018)
Noura Abouammoh: Understanding the role of expatriate health care providers in caring for type 2 diabetes patients in Saudi Arabia (completed April 2015)
Teaching interests

I gained my Certificate in Learning and Teaching (CiLT) in 2009.  I am a Module Leader for Dissertations and since working as a Lecturer/Senior Lecturer in Public Health I have also led modules in Research Methods, Health Needs Assessment and International Health Policy.

I also contribute to the public health components of the Undergraduate Medical Degree (MBChB) and supervise several MPH dissertations each year.

I am interested in supervising PhD Students using qualitative and mixed methods approaches and am particularly interested in aspects of environmental gerontology and palliative care.
Professional activities and memberships

School Dissertation Co-ordinator (2017-)
ScHARR Postgraduate Admissions Officer (2012-2015)
Member of the Research for Patient Benefits (RfPB) Advisory Committee (2015-)
Member of the British Society of Gerontoloty (2012-)
Academic reviewer for a wide range of journals and funding bodies