Professor Scott Weich
Population Health, School of Medicine and Population Health
Professor of Mental Health
HSR Section Director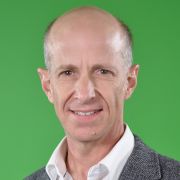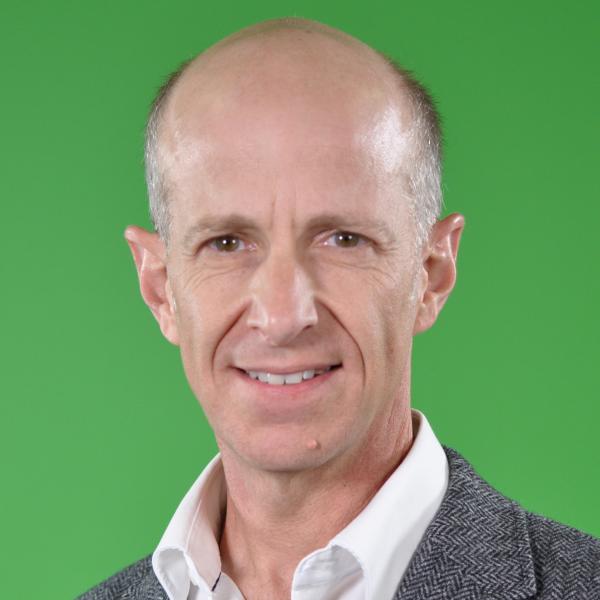 s.weich@sheffield.ac.uk
+44 114 222 0856
Regent Court (ScHARR)
Full contact details
Professor Scott Weich
Population Health, School of Medicine and Population Health
Regent Court (ScHARR)
30 Regent Street
Sheffield
S1 4DA

Profile

I moved to ScHARR in October 2016. Before then I was Professor of Psychiatry at Warwick Medical School (from 2003 to 2006) and Senior Clinical Lecturer at the Royal Free Hospital Medical School (now UCL) from 1996 to 2003. I trained in Psychiatry at the Maudsley Hospital, and I worked as a researcher and later as a Clinical Lecturer at the Institute of Psychiatry.

Throughout my career, I have always combined research and teaching with clinical practice, and I am currently an Honorary Consultant Psychiatrist in the North Recovery Team, Sheffield Health and Social Care NHS Foundation Trust.

Current and recent projects

Acute Day Units as Crisis Alternatives to Residential Care

Co-applicant
NIHR Health Service Research Delivery programme £820,915 (2016-2018)

Evaluating Use of Patient Experience Data to Improve Inpatient Mental Health Care

Chief investigator
NIHR Health Service Research Delivery programme £719,525 (2015-2017)

Evaluating Community Treatment Orders in England Using the Mental Health Minimum Dataset

Chief investigator
NIHR Health Service Research Delivery programme £391,641 (2016-17)

Understanding the increasing rate of involuntary admissions in NHS Mental Health Care

Chief investigator
NIHR Health Service Research Delivery programme £220,487 (2012-2014)
Research interests

My research interests include psychiatric epidemiology, namely the distribution, causes and consequences of mental disorders. I have published on the socio-economic, ethnic, gender and spatial variation in rates of the most common mental disorders, anxiety and depression. I am also interested in positive mental health and specifically the measurement and epidemiology of mental wellbeing.

I have a particular interest in observational and mixed methods research, and the use of secondary data to answer questions (such as the harms associated with treatment) that cannot be readily addressed, for example, by clinical trials alone. I have been involved in important pharmaco-epidemiological research that has demonstrated harms associated antidepressants, anxiolytic and hypnotics drugs, and melatonin.

I contributed to the UK Adult Psychiatric Morbidity (APMS) surveys in 2000, 2007 and 2014.

I have undertaken studies of compulsion in psychiatry, particularly trying to understand the reasons for increasing use of the Mental Health Act over the past two decades. I am currently leading a study designed to study outcomes associated with Community Treatment Orders using routine national patient-level data.

Other interests include co-production the ways that patient experience data are collected and used in clinical settings, helping parents with mental health problems and the application of technology to improve the efficiency and effectiveness of NHS mental health care.
Publications

Show: Featured publications All publications

Featured publications

There has been a problem showing favourites. Please try again later.

All publications

There has been a problem showing this information. Please try again later.
Teaching interests

I've been a teacher and approved trainer of undergraduate medical students and postgraduate Psychiatry trainees for many years, and was MBChB Psychiatry Lead at Warwick Medical School from 2003 to 2010. I estimate that I have been clinical supervisor to more than 75 junior doctors in the past 20 years. I have lectured recently on global mental health, depression and stress.

I have supervised numerous postgraduate research students, and currently have three PhD and two MSc students.
Teaching activities

PhD supervision

I would be pleased to hear from potential PhD students who would like to undertake mental health-related projects, particularly those related to the development and evaluation of services for people with mental illnesses or in those with co-existing mental and physical health problems. I would also be pleased to hear from potential students who are interested inequalities in mental health, experiences of mental health care (including compulsion and coercion) and the effects of context (including the built environment and green space) on mental health outcomes. I am happy to be contacted for an informal discussion of potential research ideas.
Professional activities and memberships

Head, Mental Health Research Unit (ScHARR)
Deputy Director of Research (ScHARR)
Sub-theme lead (Mental Health and Comorbidities), Yorkshire & Humber CLAHRC
Member, NIHR Health Technology Assessment CET Board
Clinical Academic Training Lead for Psychiatry (Sheffield Medical School)
Chair, West Midlands NIHR Research for Patient Benefit Panel (2013-2016)