Professor Stephen Walters
BSc, PGCE, MSc, PhD, CStat.
Population Health, School of Medicine and Population Health
Professor of Medical Statistics and Clinical Trials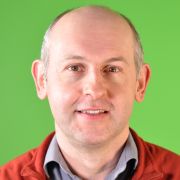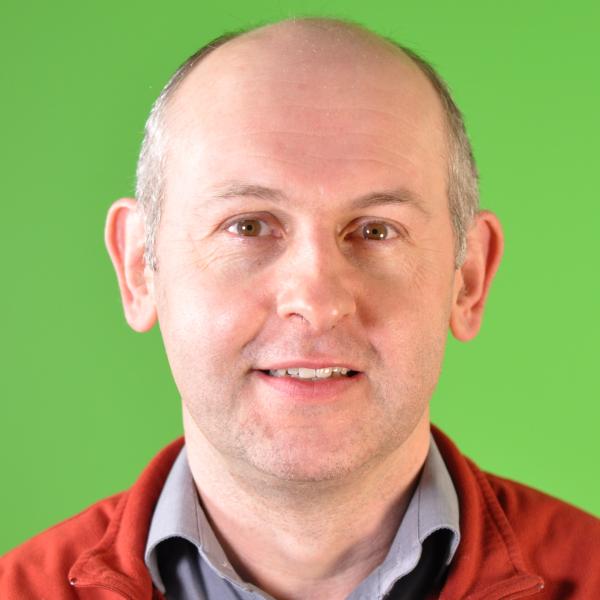 s.j.walters@sheffield.ac.uk
+44 114 222 0730
Regent Court (ScHARR)
Full contact details
Professor Stephen Walters
Population Health, School of Medicine and Population Health
Regent Court (ScHARR)
30 Regent Street
Sheffield
S1 4DA

Profile

I graduated with a degree in Mathematics and Economics. This was followed by a PGCE and an MSc in Medical Statistics and Information Technology. My PhD involved using computer intensive statistical methods for estimating sample sizes and analysing quality of life outcomes. I joined ScHARR in January 1995. I was promoted to Senior Lecturer in 2003; Reader in 2008 and to a Personal Chair in 2009. I was the first Director of the Design, Trials and Statistics section in ScHARR from 2012-18.

I am a Chartered Statistician with over 27 years' experience of health services research and technology assessment. The main focus of my research has been in the design, conduct, analysis, and reporting of trials of complex interventions; and the design, assessment, analysis and interpretation of patient reported outcomes in clinical trials. I work with clinicians from a variety of backgrounds to develop pragmatic clinical trial designs to capture the effectiveness and cost-effectiveness of a variety of health technologies. I have been co-investigator for more than 30 randomised controlled trials.

From 2018 to 2022 I was National Institute for Health Research (NIHR) Senior Investigator. I have been a member of the NIHR Health Technology Assessment (HTA) Clinical Evaluation and Trials Board (2011-17) and the East Midlands Regional Funding Committee for the NIHR Research for Patient Benefit Pogramme (2011-2012). I have also been a member of the National Institute for Health and Care Excellence (NICE) Public Health Interventions Advisory Committee (2008-2013).

I have co-authored over 330 publications (including 200 in refereed journals and 5 books, with over 25,000 copies sold). The majority of my peer-reviewed journal articles have been applied research, with the emphasis on the evaluation of new services. I have been a co-applicant, statistical advisor and collaborator on 74 funded Health Service Research projectswith a total income value of £49.1 million.
Research interests
Publications

Show: Featured publications All publications

Featured publications

Books

Journal articles

All publications

Books

Journal articles

Chapters

Conference proceedings papers

Posters

Preprints
Research group

PhD Students

Phillips Edomwonyi Obasohan
Louisa Robinson
Yirui Qian
Bright Offorha
Nikki Totton
Grants

FIRST: Prospective randomised controlled trial comparing three splints for finger flexor tendon repairs. Co-applicant. NIHR HTA Programme. (2022-2025). £1,151,006.
MEErKAT: MEsenteric Excision and Kono-s Anastomosis Trial. Co-applicant. NIHR HTA Programme. (2021-2026). £1,657,876.
SPACES: Supporting Physical and Activity through Co-production in people with Severe Mental Illness. Co-applicant. NIHR PGfAR Programme. (2021-2027). £2,525,160.
BASIS: Bracing Adolescent Idiopathic ScoliosIS Study night-time versus full-time bracing in adolescent idiopathic scoliosis. Co-applicant. NIHR HTA Programme. (2021-2031). £2,457,724.
HELP Infertility? (Hysteroscopic Excision of Leiomyoma and Polyp in Infertility): two randomised controlled trials. Co-applicant. NIHR HTA Programme. (2020-2028). £2,050,304.
MATTS: Major trauma Triage Tool Study. Co-applicant. NIHR HTA Programme. (2018-2022). £1,211,034.
STAR-MS: Autologous Stem Cell Transplantation versus Alemtuzumab in Relapsing Remitting MS. Co-applicant. NIHR EME Programme. (2019-2024) £2,348,027.
Investigating socioeconomic and geographical disparities in vascular surgery rates and outcomes in England. Co-applicant. NIHR PGfAR Programme. (2020-2022) £145,049.
NIHR Senior Investigator Award. Principal investigator. NIHR. (2018-2022) £60,000.
Teaching interests

I have developed several courses on teaching medical statistics to medical and health science students, clinicians and allied health professionals. I have also co-authored four textbooks: 'Medical Statistics: A Textbook for the Health Sciences 5th edition' 'Medical Statistics: A Textbook for the Health Sciences 4th edition; 'How to Display Data' and 'How to Design, Analyse and Report Cluster Randomised Trials in Medicine and Health Related Research'.

I co-ordinate and teach on HAR6035 'An Introduction to Statistics and Critical Appraisal' module on the Master of Public Health programme and contribute to the distance learning version (HAR6042).
Professional activities and memberships

Independent statistician member on several data and safety monitoring committees
Member of the NIHR Programme Grants for Applied Research Committee
Member of the NIHR Pre-doctoral Fellowships Selection Committee
Member of the Irish Health Research Board