Dr Tanefa A. Apekey
RNutr (Public Health)
Population Health, School of Medicine and Population Health
Senior Lecturer in Human Nutrition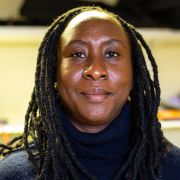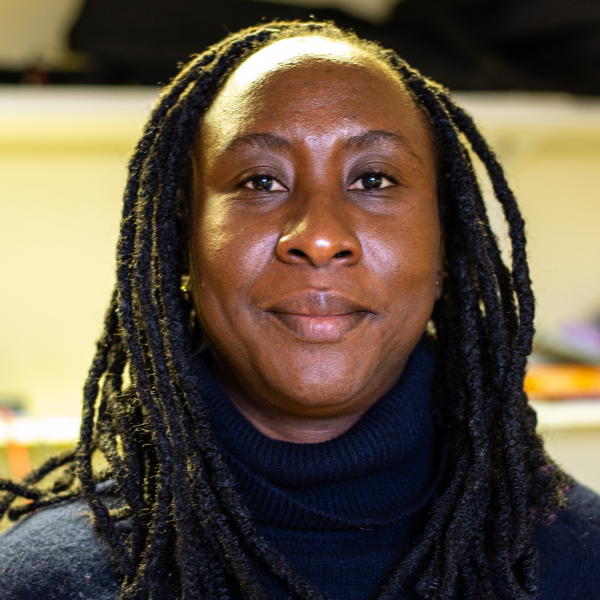 t.apekey@sheffield.ac.uk
+44 114 222 0789
Regent Court (ScHARR)
Full contact details
Dr Tanefa A. Apekey
Population Health, School of Medicine and Population Health
Regent Court (ScHARR)
30 Regent Street
Sheffield
S1 4DA

Profile

I am a Registered Nutritionist (Public Health) with a PhD in Human Nutrition, MPhil in Food Science and BSc in Food Science and Nutrition. I worked at the University of Leeds as a Postdoctoral Researcher in the School of Food Science and Nutrition, from 2009 to 2010, and as a Researcher on a clinical trial in the Leeds Institute of Health Science from 2010-2013. I joined Leeds Trinity University as a Lecturer in 2014, where I taught undergraduates on the Nutrition and Food course. Prior to joining ScHARR, I worked in the Nutrition and Dietetics team at Leeds Beckett University as a Lecturer/Senior Lecturer and a Reader (2022).
Qualifications

PhD Human Nutrition
MPhil Food Science
BSc Food Science & Nutrition
Fellow of the Higher Education Academy
Research interests

My research takes a multidisciplinary approach and involves collaborations with Health and Social Care Third Sector Organisations, and their Service Users. My current research interests include:

Community-based co-development of healthy eating and lifestyle resources and interventions to reduce health inequality, and raise the health profile of minority ethnic groups, and people from socio-economically disadvantage communities [e.g. Co-produced culturally appropriate multi-ethnic healthy eating resources | Migrant Health Research Group | Leeds Beckett University
Modified Caribbean Fish Curry | FoodWise (foodwiseleeds.org)
Co-produced Culturally Appropriate Healthy Eating Recipe Resources for People of Black Ethnicity Living in Leeds | Doing Good Leeds
Publications
Research group

PhD Students at Leeds Beckett University

Lauren Senior
Haddy Badjan Jallow

Collaboration with Leeds Beckett University

Obesity Institute, Tackling Disparities Theme - Tackling Disparities and Patient & Public Involvement (PPI) | Obesity Institute | Leeds Beckett University
Re:Mission Study - Meet the Team - Re:Mission (remission.study)
Grants

Current grants

Heart Research UK - Co-developing multicultural healthy eating resources. An academic - third sector partnership.
Research England - Addressing health inequalities in Leeds: A pilot healthy eating intervention evaluation with a Third Sector Community Organisation and people from African Caribbean communities.
MRC Public Health Intervention Development, PHIND - Coproduction of 'Health Connections' – a community-based diet, physical activity and healthy weight intervention for UK Black and South Asian adults.
WHO Europe Region - Impacts of the COVID-19pandemic on ethnic and migrant inequalities. A rapid evidence review.
Public Health England (Office for Health Improvement and Disparities) - A coproduced mixed method evaluation of the NHS England low calorie diet implementation pilot.
Teaching interests

I have experience of:

Teaching undergraduate and postgraduate students and across disciplines. 
PhD supervision
Different modes of teaching (e.g. distance learning) that support active learning. 
Enhancing employability of students by through placement, volunteering, participation in real life projects etc.
Teaching activities

Nutritional Epidemiology (module lead)
Dissertation (module lead)
Professionalism and Practice in Nutrition (module lead)
Nutritional Biochemistry (contributor)
Professional activities and memberships

Trustee for Feel Good Factor Charity in Chapeltown, Leeds.
Reviewer for Nutrients and Nutrition journals, 2018-present.
Collaborations with Third Sector Organisations (e.g. Heart Research UK, Feel Good Factor Leeds, Touchstone Leeds) to design and delivery health and nutrition awareness raising events in socio-economically deprived communities (e.g. Community healthy eating event in Leeds - Heart Research UK