Airbnb-style lets need regulation to prevent loss of private rented homes and displacement of residents, analysis says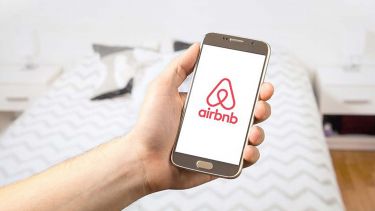 That is what new research by Professor Alasdair Rae for the Chartered Institute of Housing (CIH) has suggested.
The analysis, published in the CIH's UK Housing Review 2019, suggests that on Airbnb alone there are over 77,000 lets in Greater London, with 55.4 per cent being entire homes. The bulk of lets are heavily concentrated in Westminster (8,328), Tower Hamlets (7,513) and Hackney (5,907).
In Edinburgh, there are currently 10,000 short-term lets with two Airbnb properties for every 13 homes in the city centre. While on the Isle of Skye, one in every 10 properties is listed on Airbnb.
The analysis makes clear from the concentration of short-term lets in particular locations across the country that the rise of Airbnb has been a highly localised phenomenon. It has created 'globalhoods' - ultra-desirable neighbourhoods drawing in visitors from across the globe at an ever-increasing rate.
Potential impacts of the growth in short-term lets include:
Non-compliance by hosts with existing regulations, such as insurance, fire safety and planning permission
Prolonged loss of communal spaces, conveniences and facilities, since it is not just homes, but entire neighbourhoods, that are being shared, and
Impact on local housing markets both with respect to rising rents and increased property values, especially in quite tightly bounded local areas, such as Edinburgh's New Town
In the report, Professor Rae from the Department of Urban Studies and Planning makes three practical policy suggestions for tackling these issues. They include:
Ensuring that better data exist on short-term lets, so that local authorities can keep track of their growth and location. Airbnb have pioneered this in Barcelona.
Introducing a modest local tourism tax to assist local authorities in the monitoring and regulation of the short-term lettings sector, and
Caps through the planning system by local authorities on the number of short-term rentals in particular high-pressure areas.
Professor Rae concludes: "Given the inelasticity of housing supply, and that fact that homes are not principally an economic good, it is unsurprising that the question of short-term lets has risen up the policy agenda.
"Yet it is unlikely to trouble politicians at the national level, owing to its highly localised nature, and the fact that companies like Airbnb bring undoubted economic benefits to local economies across the world.
"Policy interventions to date have tended to focus on time limits, such as the mooted 90-day cap in Edinburgh, but as we have seen it is often the geographical concentration of short-term lettings that is the root of the problem. The challenge now for UK housing policy is to balance the interests and rights of residents with a form of digitally-driven global capitalism that is most likely here to stay.
CIH chief executive Terrie Alafat CBE said: "Digital platforms like Airbnb have brought great convenience to tourists who come to enjoy our cities and communities, as well as economic benefit to their hosts and local areas.
"However, if left unregulated, there is a real risk of loss of much-needed housing from the private rented sector to the short-term lets market, and displacement of long-term residents. We need to find a way to accommodate the housing needs of individual residents while allowing tourism to continue in our most popular locations.
"More regulation could be necessary if growth continues and local authorities still have no way to accurately monitor numbers."
Flagship institutes
The University's four flagship institutes bring together our key strengths to tackle global issues, turning interdisciplinary and translational research into real-world solutions.