Blog: 'Don't worry - Private Pensions and Arms Length Bodies is the most fun directorate you could work in'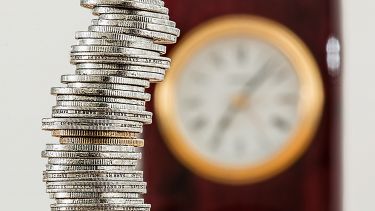 ---
I have loved my time at DWP, and have had so many incredible experiences – from shadowing the Government Legal Department drafting laws, to meeting with charities and think-tanks lobbying my department, to corresponding with the Minister for Pensions – which will prove to be invaluable both during my third year and in future job applications.

Tilly

Politics student
---
As a 20-year-old Politics student, pensions have never been at the forefront of my mind, and were certainly not something I had ever thought of as "fun". And here I was, on day one of my first ever 'adult' job, about to be working in a field I had never heard of 24 hours before (aren't all pensions private? And what on earth is an 'arms-length body'?). This was not the hit-the-ground-running start I had been hoping for – or so I thought.
I applied for this internship in the midst of an exam season procrastination-panic that I had only one year left of university and literally no experience of working in politics. This particular internship was not advertised until the end of April, and upon reading the job description I felt it was the perfect place to start. I have always wanted to work in policy, be it within the Civil Service or in a think-tank or charity lobbying the government, and this internship seemed to be a great starting point, where I could get one foot in the door to the competitive world of policymaking. I was thrilled when I heard I had been offered the job, and yet felt somewhat anxious – I knew that the Civil Service was an extremely competitive organisation to get into, and had never really considered the fact that I might be offered the job. Hearing that I would be working in a directorate I had never even heard of did not go a long way to putting me at ease.
In hindsight, I needn't have worried. Working in a totally new field was an ideal starting point. I was able to be totally up-front and honest, not pretending I had any background knowledge whatsoever, and began to soak up every bit of information, data, and terminology I came across. This ability to be placed in a completely unfamiliar policy area, establish what information is necessary to work in that area and learn it is 100% the most valuable skill I have learnt from this placement. Being thrown into a new subject area, be it starting university or a new job, is a fantastic opportunity to learn and grow, and is not something to be scared of.
This adaptability was made a million times easier by working with the most friendly, helpful colleagues you could ask for. Every civil servant I have come across has been so unbelievably keen to share their expertise, point me in the right direction and help if anything goes wrong. The Civil Service, as I was told by a senior colleague on day 3 of my placement, is staffed by "hard-working, clever people who care about the work they are doing". It makes for the most productive, enjoyable working environment, and is absolutely an organisation I would love to come back and work for after I graduate.
Throughout my time at DWP, I have been given more responsibilities and tasks than I could've hoped for. I have read, analysed, summarised and presented data from some really high-profile investment companies and, under supervision, I contributed to a chapter of a consultation, and helped to prepare advice for ministers. In addition, I have met with and shadowed so many interesting people, and been exposed to a range of policy jobs I never knew existed prior to this placement. This has been incredibly useful in deciding which area of policy formation I will aim to work in upon my graduation, as well as making an array of useful contacts in these policy areas.
Before starting my placement, I was concerned that I, having just finished my second year of university and never having had a serious 'office' job, would be out of my depth amongst high-flying Oxbridge grad schemers and senior colleagues. In my first week, however, a Fast Streamer gave me a valuable piece of advice; "you're at university, you're already doing a highly skilled job, just in a different environment". Though I didn't believe her at first – 5 contact hours a week didn't equate to a 9-5 for me – she went on to explain that the skills of reading and summarising complex information, presenting arguments succinctly and convincingly, and working to deadlines are commonplace both at university and in the workplace. Though naturally, the subject matter is different, the skills I have learnt at university are easily transferable to a workplace such as the Civil Service.
And vice versa, the skills I have learnt during this placement will be so beneficial to my third-year studies. The structure and pace of a working day, the ability to seize and create opportunities for personal development, and the capacity to summarise reams of complex information into core arguments (my personal record is 3432 paragraphs into a two-page document – no more changing word-counts in essays for me!) will all prove to be invaluable during my further studies at university.
I have loved my time at DWP, and have had so many incredible experiences – from shadowing the Government Legal Department drafting laws, to meeting with charities and think-tanks lobbying my department, to corresponding with the Minister for Pensions – which will prove to be invaluable both during my third year and in future job applications.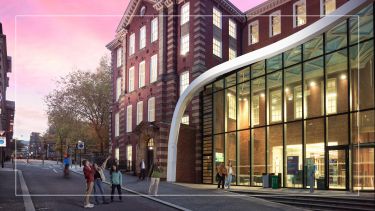 Visit us
Discover what sets Sheffield apart at our undergraduate open days on the Saturday 21 October or Saturday 18 November.