Could artificial intelligence techniques be the answer to an Alzheimers cure?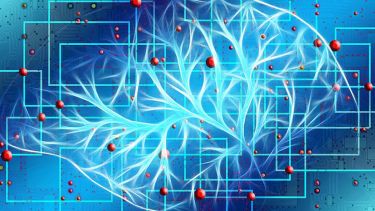 The research project will focus on designing new computational techniques and testing different strategies to explore under what conditions designed molecules are active against desired proteins, in particular on proteins known to be involved in the progression of Alzheimer's disease.
Dr Antonio de la Vega de León is leading the project and will take on a PhD student to work alongside him as well as collaborate closely with Professor Beining Chen within the Department of Chemistry to further understand the most common type of dementia in the UK. 
Dr de la Vega de León said: 'When I came to the University of Sheffield in 2016, I worked alongside Professor Beining Chen within the Department of Chemistry and became very interested in her work and experience around Alzheimer's Disease. When coming up with this research proposal, I thought it would provide a good use-case for a technology we are trying to develop within the Information School; generative models.'
Generative models are now an element of artificial intelligence which can be used to generate and propose new molecules. Prior research has now shown that you can use generative models to generate molecules, but also bias the molecules so they are likely to be active against a specific target, so that the molecules designed could be potential drugs against specific diseases. 
'What we are trying to do', Dr de la Vega de León said, 'is see if we can extend that idea to molecules that are active against several targets because this is known to be quite useful to find molecules that could be active drugs in complex diseases like Alzheimer's Disease because there are several things wrong among different cellular pathways.
'Our ideal outcome from this would be to show that our models are able to design molecules that are polypharmacological - so they can attack several targets. Secondly, it would be interesting if we could propose new compounds that could be used for Alzheimer's Disease research, as tool compounds, or even better if there could be possible drugs developed from our models.'
The research is due to begin in October 2020 and the PhD studentship will take 3.5 years. 
'I expect that the first few months of the studentship will be quite prescriptive. I have a few first ideas of how to get the student's feet wet with the technology and help them to gain confidence. After that, the student will become much more of an owner over the project as they will become the expert.' 
To stay up to date with the development of this research project, follow Dr Antonio de la Vega de León on Twitter. 
To apply for the PhD studentship, see https://www.findaphd.com/phds/project/designing-new-molecules-against-alzheimer-s-disease-using-artificial-intelligence-techniques/?p120897.  
The student will be based at the University of Sheffield's Information School (ranked best in UK and Europe in its field by the QS University ranking 2019) and will collaborate closely with Professor Beining Chen's Medicinal Chemistry group in the Department of Chemistry.
Find a PhD
Search for PhD opportunities at Sheffield and be part of our world-leading research.