GLOSS Research Associates reaching final stages of international fieldwork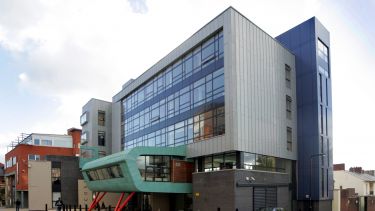 Four outstanding projects were selected this year, allowing staff and students to work together not only in Sheffield but in the field as the projects unfold. The Scheme helps students gain a new perspective on the research journey, such as understanding the process of moving from the analysis of survey results to developing specific activities to address those results.
"These projects can give students a first-hand experience of the sometimes unpredictable nature of international research and the opportunity to see their supervisors translate theory to action," says Professor Hugo Dobson, Director of Global Learning Opportunities in the Social Sciences. "They can also experience working not only with their supervisors but with a wider research team, including civil society or university partners," he continues.
Funded projects:
Emily Doyland and Dr Charis Enns (Geography): "Development corridors and gender: Enabling or constraining 'water for all' in East Africa?" (Kenya)
Donia Kamel and Dr Gurleen Popli (Economics): "Different forms of deprivations and their effect on child development in Egypt"
Jessica Lane and Karina Nielsen (Management): "What works? From feedback to action in organisational interventions" (Norway)
Oliver Moxham and Dr Mark Pendleton (East Asian Studies): "Border-crossing Memories of War: A Kyoto Case Study" (Japan)
Flagship institutes
The University's four flagship institutes bring together our key strengths to tackle global issues, turning interdisciplinary and translational research into real-world solutions.