Launch of The 2021 Crook Public Service Fellowship Reports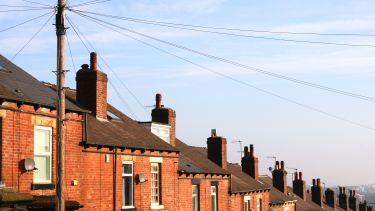 Fellows Zoe Billingham from IPPR North and Daniel Timms from Metro-Dynamics discussed their work on regional economic rebalancing and the challenges of the "levelling up" agenda with Dame Kate Barker, Stephen Aldridge CB and Dr Aidan While. The discussion was then followed by a Q&A with the online audience.
Zoë Billingham of IPPR North  is Head of Policy and Engagement at the Centre for Progressive Policy. She previously held roles at  the Centre for Progressive Policy, Lazard and as Economic Policy Adviser to the Deputy Prime Minister and at HM Treasury. Zoë's project addresses the theme of greater devolution of powers and funding in the UK and will entail an analysis of its impacts on inequality. Addressing a key gap in evidence around the impacts of Mayoral combined authorities, she will seek to make concrete proposals as to what powers, accountabilities or funding should be devolved next. 
Daniel Timms is a Senior Consultant with Metro Dynamics, a business whose mission is to provide strategic advice to those who lead, grow or invest in cities. This has given him experience working with local authorities, academic institutions, developers, and investors. His project focuses on using a range of data sources to understand economic vulnerability. This will help policymakers to build resilience in places to economic shocks, and inform the investment that is needed to underpin this, linked with UK2070 Commission proposals for a National Renewal Fund.
The Crook Public Service Fellowships were established, and are funded, by Professor Anthony Crook CBE to support transformative partnerships between academic research and future leaders in public service.
 
The panel included:
Dame Kate Barker who now holds a number of roles, mainly in financial services. She is Chairman of Trustees for the British Coal Staff Superannuation Scheme, and Chair-Elect of the Universities Superannuation Scheme. She is an NED at Man Group plc, and (until July 2020) at Taylor Wimpey plc.She also chairs the Jersey Fiscal Policy Panel. [https://www.gov.uk/government/people/kate-barker]
Stephen Aldridge has been Chief Analyst/ Chief Economist and Director of Analysis and Data Directorate since 2011. He continues in this role at the Ministry of Housing, Communities and Local Government. A government economist by background, Stephen was previously Chief Economist and then Director of the Strategy Unit in the Cabinet Office. [https://www.gov.uk/government/people/stephen-aldridge]
Dr Aidan While is the co-director of the Urban Institute and Senior Lecturer in the Department of Urban Studies and Planning. He has been Associate Editor for the Journal of Planning Theory and Practice and is currently an editorial board member for Town Planning Review and a member of the Economic and Social Research Council's Policy Review College.
Professor Tony Crook is Emeritus Professor of Town & Regional Planning and the former Senior Pro-Vice Chancellor of the University when, for a nine year term, he was responsible for academic planning, HR and capital projects, a position to which he was appointed after serving as Head of Town & Regional planning (the department's former name). Over the last three decades he has had a large research programme on the supply side of the private rented housing sector and the use of the planning obligations to secure affordable housing. His work has received research grants of over £3m and he has over 190 publications including books, research reports, journal articles and other output.
Professor Tony Crook, who closed the launch event, said: "I'm delighted with the impact which the Fellowships are having. It is hugely rewarding to see relationships develop between academics and future public service leaders. I am very impressed with the papers which Zoe and Daniel have produced, and I hope that they will contribute to the ongoing debate around the levelling up agenda. I was also delighted that Dame Kate Barker and Stephen Aldridge joined the launch, commented so helpfully to the reports and stressed the importance of securing more engagement between academics and public policy professionals and that our Fellowships make an important contribution to meeting this need."
The panel discussion can be watched here.
More information about the Crook Public Service Fellowships can be found here.