Leading social scientist announced as Fellow of the Academy of Social Sciences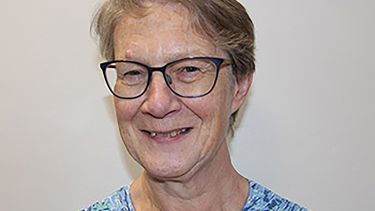 ---
I was delighted to be nominated by the Socio-Legal Studies Association, and honoured to be awarded this Fellowship. I wholeheartedly support the Academy's work in promoting the social sciences for the public benefit

Sarah Blandy, Professor of Law

School of Law, University of Sheffield
---
Professor Blandy is among 65 leading social scientists, recognised after an extensive peer review process for the excellence and impact of their work through the use of social science for public benefit. This includes substantial contributions and leadership in various fields, including higher education, social, economic and environmental policy, government, law, charitable foundations and think tanks.
Sarah Blandy is Professor of Law and co-Director of the FreeLaw legal advice clinic, where she enjoys working with student volunteers and utilising her previous experience as a legal practitioner. Professor Blandy's research is socio-legal, interdisciplinary and empirical, with a focus on the law and practice of collectively owning, managing and sharing property.
Her work on property rights and governance arrangements for multi-owned housing has led to invitations to participate in comparative projects in Europe and Australia, and to contribute to the Law Commission's current project on Reinvigorating commonhold: the alternative to leasehold ownership.
Professor Blandy said: "I was delighted to be nominated by the Socio-Legal Studies Association, and honoured to be awarded this Fellowship. I wholeheartedly support the Academy's work in promoting the social sciences for the public benefit."
The Academy of Social Sciences is the national academy of academics, learned societies and practitioners in the social sciences. Its mission is to promote social science in the United Kingdom for the public benefit.
The Academy is composed of over 1,300 individual Fellows, 44 Member Learned Societies, and a number of affiliates. Together, this body of organisations includes some 90,000 social scientists. Fellows are distinguished scholars and professional practitioners from academia and the public and private sectors.
Petra Meier, Professor of Public Health in the School of Health and Related Research in the Faculty of Medicine, Dentistry and Health, was also conferred as a Fellow.
---
It is rather humbling and a great honour to be elected to prestigious Fellowship in recognition of my multidisciplinary work which operates at the interface of the medical, natural and social sciences. I look forward to continuing to push disciplinary boundaries and bring social science perspectives to some of the greatest challenges to health and wellbeing of our time.

Petra Meier, Professor of Public Health

School of Health and Related Research (ScHARR), University of Sheffield 
---
Petra is also Founder and Director of the Sheffield Alcohol Research Group, an internationally leading centre for alcohol policy, epidemiological and economic research. SARG is one of the UK's largest alcohol research groups with currently 31 researchers from disciplines including psychology, sociology, engineering, maths, social policy and economics.
A world top-100 university
We're a world top-100 university renowned for the excellence, impact and distinctiveness of our research-led learning and teaching.