New Instagram policy bans harmful weight loss content for younger users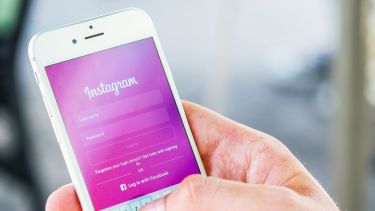 Tech giant Instagram, which has over one billion active users on its platform, has made changes to protect young people by regulating the selling and promotion of weight loss products and cosmetic procedures on social media. From 18 September 2019, Instagram began rolling out a new policy that prohibits users who are younger than 18-years-old from viewing posts relating to detox pills, diet pills and a host of other weight loss or cosmetic procedures.
In an additional policy move, any content that makes a miraculous claim about diet or weight loss products will be banned, therefore any influencers' posts about how diet tea has worked wonders for them in terms of weight loss will be removed for violating the new community guidelines.
Ysabel, Lecturer in Digital Media and Society in the Department of Sociological Studies, was part of a team of digital media experts working with tech giant Instagram to formulate this policy change.
Ysabel said: "I think one of the main things it will do… is that it will contribute to a bigger culture shift and be a positive force for the war on bodies - particularly female bodies. Young women have been targeted with products, creams and injectables and these policies will ease and lessen the exposure of these products for people who are still mentally developing.
"Miraculous claims means they aren't sustainable. Products like skinny teas have been publicly criticised as they offer short term solutions to something that naturally takes a lot longer. It's hard to blame social media solely for influencing eating disorders, but the content we see on social media is a contributing factor to how we feel about our bodies."
The policy change has received support from major public figures including actress Jameela Jamil, who has been campaigning for some time to regulate the promotion of weight loss products and cosmetic procedures on social media. Jameela created the body positivity platform 'i_weigh' to encourage users to list all their values beyond their aesthetic.
Flagship institutes
The University's four flagship institutes bring together our key strengths to tackle global issues, turning interdisciplinary and translational research into real-world solutions.