New research elevates the voices of care leavers making the transition to (and through) university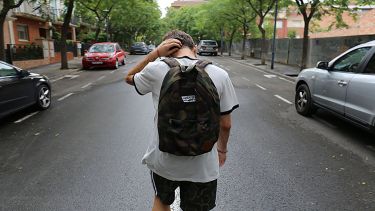 Researchers from The University of Sheffield worked with care experienced students on a project funded by the Leverhulme Trust. Their work explored the barriers that care leavers face in accessing university, and the support needed to help them succeed. A total of 234 care experienced students shared their perspectives on leaving care, applying to university and transitioning to university life.
Researchers Dr Katie Ellis and Claire Johnston from the Health Sciences School released their first findings report, available here which highlights the challenges faced by those with care experience in their journey to, and through, university. Participants shared their sense of achievement at making it to university under difficult circumstances, and the challenges they faced in accessing higher education, settling in and making university their home.
"Making it to university would be one of the biggest things for me, even not going to university, but making it... yeah I got accepted, I got a place" (Gulru)
Generally, care experienced students felt accepted in welcomed at university, and were excited to have a fresh start.
"Everyone just kind of gets along and accepts you for who you are, sort of thing. It's been really nice" (Willow)
Despite significant improvements, participants discussed many areas in which university support was still lacking. The researchers found, for example, that many care-experienced students still arrive at university alone, without someone to help them move in.
---
I got a bus, all the way because my suitcase was too big to carry or to put on the train, so that took twelve hours...I had a cry, 'cause everyone was with their parents and it was really like overwhelming. I just was like well, I should have my parents here. I don't.

Dawn

First year student
---
Care experienced students were often reluctant to reach out for help from their university when they most needed it. In fact, 51 percent of participants had seriously considered dropping out of university at some point during their studies. Participants raised a variety of other challenges, including the prevalence of drugs and alcohol in student culture, which for some care experienced students brought back difficult memories.
"I'd come back to look at the kitchen and there'd be road signs, traffic cones, rubbish on the street, sick everywhere, pizza boxes – I was just like this is not what I want; I'm surrounded by everything that made my life crap" (Lydia)
The research team joined with Care Leaver Covenant in making a series of policy recommendations for universities which speak to the issues raised by research participants. These recommendations address shortfalls in support and highlight examples of best practice identified by care experienced students.
The team has been working with national charities and HE policy makers in order to encourage universities to adopt the recommendations and enhance the support they offer to care-experienced students.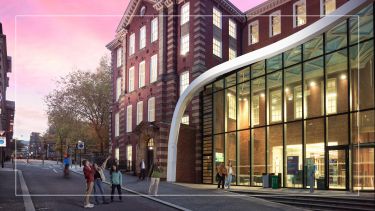 Visit us
Discover what sets Sheffield apart at our undergraduate open days on the Saturday 21 October or Saturday 18 November.