Professor's research to feature in British Academy Summer Showcase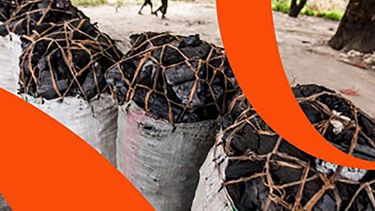 An installation and soundscape people will bring to life Professor Castán Broto's research around what prevents people from accessing energy in cities in Mozambique.
Though the country is rich in natural resources, with an abundance of fossil fuels and renewable energy sources, supplies are often unreliable or insufficient with most city dwellers having to combine fuels in ways that fit the local local architecture and infrastructure.
With a focus on the country's capital, Maputo, the exhibit will offer an insight into obstacles to energy access and what energy sources and appliances people are using to cook, light their homes and charge their phones.
Professor Castán Broto's work has long focused on how cities and their residents can become agents of change in the fight against climate degradation.
She was recently invited to be a Lead Author on a Chapter of the upcoming UN Intergovernmental Panel on Climate Change.
Her exhibit is one of 15 that will appear at the British Academy's Summer Showcase in London which runs from Friday 21 June until Saturday 21 June.
The showcase offers the public a chance to delve into, ask questions and be inspired by research and ideas that are shaping our world. It is also an opportunity for academics to help people connect with their work, breaking down barriers and helping the public to understand the importance of the research they do.
A global reputation
Sheffield is a research university with a global reputation for excellence. We're a member of the Russell Group: one of the 24 leading UK universities for research and teaching.