Rapid response: Government plans to nationalise water fluoridation in effort to improve dental health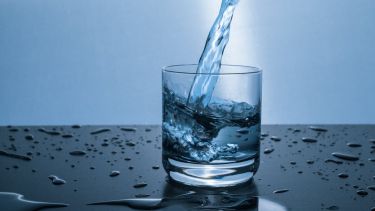 In the first collaboration of its kind, the Parliamentary Office for Science and Technology (POST) has worked with University of Sheffield academic, Dr Gary Lowery, to publish a Rapid Response to the government's plans to fluoridate water across the nation in an effort to improve dental health.
The result is an overview of water fluoridation in England, including the impact of fluoride on dental health, an overview of dental health in England, and the importance and implications of dental health inequalities. This Rapid Response contributes to POST's commitment to produce impartial, non-partisan briefings designed to make scientific research accessible to the UK Parliament.
What is water fluoridation?
Naturally occurring in soil, plants and groundwater, fluoride can stimulate remineralisation on teeth, making enamel more resistant to chemical erosion. 
Populations whose drinking water contains greater concentrations of fluoride have been found to have lower levels of dental decay than those living in areas where water supplies have lower fluoride concentrations.
Dental health in England
According to the report, dental health remains a significant public health concern with around 37,000 children requiring hospital treatment to extract teeth in 2019-20, most of which were due to avoidable tooth decay. 
Supported by Public Health England, the British Dental Association and backed by a significant body of scientific research, water fluoridation is advocated as a safe and effective way to improve overall dental health and help to improve dental health inequality. 
"If all children and young people consumed fluoridated water, hospital admissions for tooth extractions could be reduced by 45% to 68%," said Dr Lowery, a University Teacher in the Department of Politics and International Relations.
Public concern
While evidence shows that water fluoridation has an important role to play in reducing dental decay and increasing the number of people with no decay at all, there are still concerns about introducing fluoride to water.
"There have been a number of concerns expressed regarding the overall quality of available evidence, with the majority of studies being conducted before 1975, as well as concern over the risks of dental fluorosis, which changes the appearance of the enamel in teeth," said Dr Lowery.
"But studies show no correlation with adverse health consequences beyond the potential risk of developing cosmetic changes to the teeth, like mottles or flecks, particularly when fluoridated water is ingested at the level recommended by Public Health England.
"Despite the stated benefits of water fluoridation, it hasn't been implemented on a national scale because the topic is politically toxic. Currently, decisions on water fluoridation are delegated to local authorities where public consultation is required – resulting in small but very vocal opposition. 
In a radical departure, the Health and Care Bill (2021-2022) intends to give the Department of Health and Social Care responsibility for introducing, varying or terminating fluoridation schemes as well as carrying out public consultations, for the first time.
"One of the most interesting aspects of this proposed legislation is how the Department of Health and Social Care will balance it's commitment to reducing health inequalities," said Dr Lowery, "while taking into account the views of those who consider fluoridating community water supplies as akin to forced medicalisation and symptomatic of the intrusion of the state into the private lives of individuals."
Flagship institutes
The University's four flagship institutes bring together our key strengths to tackle global issues, turning interdisciplinary and translational research into real-world solutions.