Sheffield researchers are part of a team aiming to support sustained change in national responses to domestic abuse and child protection, thanks to a Nuffield Foundation award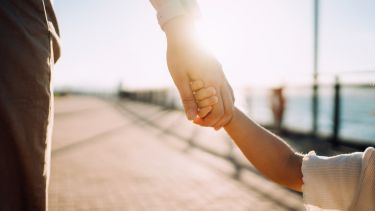 It has been estimated that more than 25% of children and young people live with an adult who has experienced domestic abuse and violence and it was a feature of 42.6% of incidents involving serious harm to children in 2020 and a key factor in why children came into care and/or involved with child protection systems. While there have been important developments in practice over the last decade, there continues to be a need to improve responses to those who are being harmed and those who harm in order to improve outcomes and promote sustainable change for children and their families. In particular, there is an urgent to need to ensure such responses learn from the expertise of those impacted and to pay careful attention to how gender combines with socioeconomic circumstances, age, disability, ethnicity and sexual orientation to shape their experiences. This exciting research project brings together a team of researchers, domestic abuse specialists and experts in supporting policy and practice change. It offers a unique opportunity to co-produce practice frameworks that engage with family members with a particular focus on their parenting and caring roles. Using advanced mixed methods based upon understanding the importance of intersecting inequalities it will produce nuanced understandings to support practice responses that are attuned to the life circumstances of some of the most vulnerable families in the UK.
The Sheffield team, headed up by Kate Morris, Deputy Vice President of Education (DVPE) and Professor of Social Work in the Department of Sociological Studies at the University of Sheffield, will join forces with Professor Brid Featherstone (University of Huddersfield) and colleagues at the Universities of Sheffield, Huddersfield and Kingston, SafeLives and Research in Practice to undertake the work which could have profound impact on the lives of children and families experiencing domestic abuse and violence.
The grant will allow the team to firstly understand how domestic abuse is understood in the context of child protection, and how intersecting inequalities shape experiences. The second stage of the project will be working with families and practitioners to co-produce new frameworks to support responses to children and families. 
'If we can support people to think and do differently in this space, we should see a reduction of the pressure on child protection systems. We should see families feeling respected and supported, women and men feeling supported in a different way and ultimately, that should mean children, women and families  are less likely to live the consequences of domestic abuse and violence.' Professor Morris said.
The Nuffield Foundation is an independent charitable trust with a mission to advance social well-being. It funds research that informs social policy, primarily in Education, Welfare, and Justice. It also funds student programmes that provide opportunities for young people to develop skills in quantitative and scientific methods. The Nuffield Foundation is the founder and co-funder of the Nuffield Council on Bioethics, the Ada Lovelace Institute and the Nuffield Family Justice Observatory. The Foundation has funded this project, but the views expressed are those of the authors and not necessarily the Foundation. Visit www.nuffieldfoundation.org.