From daily actions to big changes: responding to climate change in the context of rapid urbanisation
The population of the world is expected to reach 9.8 billion in 2050. Most of this population growth will happen in small and medium-sized cities. Due to this rapid urbanisation, the majority of emissions in the next century will be emitted by infrastructures that are yet to be built.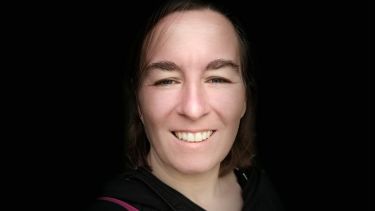 According to Professor Vanesa Castán Broto, from the Department of Geography and Urban Institute, attaining low carbon cities depends on mundane actions; the kind of small shifts in everyday life whereby citizens themselves become the agents of change. These 'ordinary actions' are crucial to deliver large-scale transformations and innovations needed to build low carbon cities.
Professor Castán Broto said: "Often, people think change has to come from a higher power, like a government or from policy makers, to regulate our behaviour or infrastructure. But what our research suggests is that when you look at cities, there are already lots of common and ordinary actions that people are taking in their everyday lives to create change. 
"When you consider that there is a scale of change, you can think about where change is most needed. In our current project, LO-ACT, we found that change is most needed in cities growing at the fastest speed. So our work focuses on a number of those cities, and cities with less than one million people, where capacity and resources are limited, but global influence has perhaps not taken hold."
Funded by the European Research Council's European Union's Horizon 2020 research and innovation project, Professor Castán Broto and her team of researchers (including Erika Conchis, Dr Linda Westman and Dr Ping Huang) have embarked on a project to better understand the 'ordinary actions' taken by citizens to improve everyday life whilst tackling climate change.
LO-ACT aims to understand local actions in a global context and how they shape ordinary cities, explain the potential of transferring social, technological and institutional innovations, study the impact of local actions on citizens and re-imagine theories on climate change politics.
The team, based at the University of Sheffield and collaborating with the University College London and Universiteit Utrecht, is developing tools to design and discuss urban climate change politics, and examining specific examples of climate change actions and policies to find out how ideas, materials, technologies, and expertise can be transferred across urban contexts.
The project is expected to take five years, beginning in 2020 and continuing through to 2025, focusing on cities with under 1 million inhabitants in the areas of Africa, South Asia and Southeast Asia. 
"Responses to climate change are taking place now around the globe," said Professor Castán Broto. 'We need to understand the extent to which those responses address the climate crisis. We're hoping that the LO-ACT project will help understand how small actions can create big changes in urban environments." 
"Our analysis of international climate policy shows a surprising lack of diversity in terms of the forms of climate innovation that are promoted globally," said Dr Linda Westman, a leading researcher for LO-ACT. "There is a tendency to focus on technologies and planning strategies that have been successful in 'global cities', which often are not applicable to small cities in the global South. Also, there is some frustration among practitioners who are working with these issues on the ground, who feel that their realities and challenges are ignored in high level policy forums."
Professor Castán Broto and her research team are working to assess climate action around the world, interviewing policy makers to understand the narratives of how change is created in a city. Following this assessment, the team will investigate a number of global projects, as a way to understand different forms of innovation. 
Projects examined by the team include a bamboo-made bike initiative in Kisumu, Kenya, an Urban Minerals recycling project in Miluo, China and Sustainable Incremental House in Tasikmalaya, Indonesia (houses built to be earthquake resistant.)
"It's exciting to see the different actions that are emerging in multiple parts of the world. We are finding many examples of attempts to address climate change in places that nobody is paying much attention to," said Dr Ping Huang, a leading researcher for LO-ACT.  
"Change already happens naturally and we don't notice it as such, because it hasn't been driven by a major action from above," says Professor Castán Broto.
"For example, you see small start up companies that develop new apps or technology with the aim to disrupt the status quo. But actually, the most amazing innovations can come from things like mothers and their kids when you look at how they organise their food and their diet. But we don't look at that as innovation. So what we're trying to do is look at what people are doing in their everyday lives to create change to their environment and think about how that could be innovation."
By bringing awareness to everyday changes, where local materials and grassroots projects are being set up, there's more opportunity for funding and resources to be directed towards these initiatives. 
"The point of this project is to think practically about what cities are doing and what they can do, so that climate action does not add an additional burden to already constrained communities," said Professor Castán Broto.
"In our research, we're finding that people are using the potential of their own cities to create maximum opportunities for change. It's exciting and could provide a more optimistic view of what's happening to tackle climate change in everyday ways." 
Find out more about the LO-ACT project, and follow Professor Castán Broto on Twitter.
Flagship institutes
The University's four flagship institutes bring together our key strengths to tackle global issues, turning interdisciplinary and translational research into real-world solutions.