Researching effects of opinion polls encourages student-led political research
An academic from The Sheffield Methods Institute is researching how public opinion polls influence political party strategies, and the effects of campaigning on election outcomes.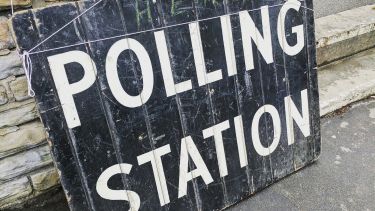 Dr Todd Hartman uses regression analysis – a statistical technique used to sort out which variables impact an outcome – to understand how elections are affected by spending, campaign contact, and polling information.
His research has found that opinion polls do not simply measure existing public opinion, but also shift political attitudes and behaviour in favour of the poll.
Todd has also found that local polling is useful for determining changes in political party strategies, he explains: "For politicians or political parties, they might look at polling information and say "oh, actually these seats are more competitive – we should spend more resources here."
He continues: "Say the local poll shows you're losing by 30 points in one area, do you really want to invest a lot of time and money in that constituency? Probably not."
---
These are the kinds of things that I can then bring in to class, so when we're talking about different ways to collect and analyse data I can reference this project.

Dr Todd Hartman

Senior Lecturer in Quantitative Social Sciences
---
Transferable research
Todd is able to use this research to assist his students, as he provides dissertation supervision to students who choose to focus on political data.
Currently, Todd has a PhD student who is focusing on MPs political values, and this is where he is really able to apply his research into helping a student with their own.
"Obviously it's a big project and there are different components of it, but there's some interesting research in political psychology that looks at how values influence your decision making and political attitudes," Todd says.
The project involves collecting original survey data from sitting Members of Parliament to assess their value orientations and identify how these might influence MPs' behaviour in office.
Todd and his student have amassed a large amount of survey data for this project, from both the general public and MPs in the House of Commons and the House of Lords – this data allows them to see how well the values match up.
"There are at least ten basic human values that we can identify, such as universalism, power, and achievement and my PhD student is interested in which values MPs prioritise and whether they differ to the values of the general public," he adds.
This project has even been taken into the classroom, so that Todd's other students can learn from this way of working and be informed about effective ways of researching and gathering data, so the reach of Todd's research has been great for his students.
He says: "My PhD student has definitely benefitted from the relationship with the SMI and he wouldn't have been familiar with these sophisticated, methodological techniques had we not spoken about them.
"But it also means that these are the kinds of things that I can then bring in to class, so when we're talking about different ways to collect and analyse data I can reference this project."
---
Flagship institutes
The University's four flagship institutes bring together our key strengths to tackle global issues, turning interdisciplinary and translational research into real-world solutions.