Festival of the Mind - Department of Sociological Studies Events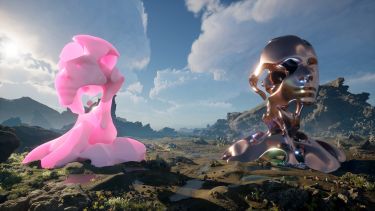 The Festival of the Mind is back, from the 15th to the 25th of September, bringing together the brightest minds from the University of Sheffield with the city's cultural and creative industries, to showcase their research in exciting, innovative and entertaining ways and celebrate Sheffield's ideas, culture and collaboration. 
The festival will offer a variety of free exhibitions, films, performances, workshops and talks across 3 venues, exploring University of Sheffield research helping to address some of the biggest issues impacting society and the planet. 
Visit the Festival of the Mind website for the full programme of events and further information. 
---
With a strong commitment to tackling social, cultural and environmental issues, and with a flare for innovation and creativity, researchers from our department here in Sociological Studies will be getting involved with the event. Here's a look at what they will be getting up to.
"Flow"
20th September 2022 | 19:00-20:30 | Spiegeltent, Barker's Pool
Claire Cunnington is holding a screening for her film "Flow". Inspired by interviews with victims/survivors, the film explores the power of storytelling to spark debate about how we hinder the disclosure of childhood sexual abuse. The screening will be followed by a question and answer session chaired by Michaela Rogers (of the Department) and Parveen Ali (from the University of Sheffield Interpersonal and Abuse Research (ShIVAR) network).

This is a free event but attendance needs to be booked in advance. 
---
---
'Integration' Explorations: Stories from Young People in South Yorkshire
23rd September 2022 | 15:00-17:00 | Spiegeltent, Barker's Pool
Thea Shahrokh will be holding a documentary film-screening and live performance based on arts and research initiative within the "MIMY" project, co-produced by filmmakers Sean Lovell & Asma Kabadeh and "Stand & Be Counted" Theatre, along with University of Sheffield researchers, youth peer researchers and local young people. The work focuses on the power of young people as artists sharing their experiences of building their lives in South Yorkshire. An interactive session will share ideas on how to support more inclusive spaces for young people and young migrants, and the role of arts in building belonging. 
You can access the event page here.
---
No Silence Please: The Crone Spoken Library
24th September 2022 | 14:30-16:00 | Spiegeltent, Barker's Pool
25th September 2022 | 11:00-12:30 | Spiegeltent, Barker's Pool
Lorna Warren, in collaboration with Pam McKinney (iSchool) and Justine Gaubert (creative producer and founder of Crone Club), invite you to join in the Crone Human Library and challenge your perceptions of life after 50 for women in the UK. At this interactive event, guests will browse a series of book titles, select a book and be paired with the 'Human Book' to explore, through conversation, the unique experiences of female ageing. 
This event is free, but tickets need to be booked in advance. This event is open to attendees aged 16 and above. Find out what a "spoken library" is and book your place, here.
A world top-100 university
We're a world top-100 university renowned for the excellence, impact and distinctiveness of our research-led learning and teaching.