Equality, Diversity and Inclusion Policy for students
The University's policy for ensuring that all prospective and current students are treated equally.
On
1.1 The University of Sheffield is committed to equality of opportunity and to fostering good relations, for students and prospective students.
It is the University's policy to treat all students with dignity and respect, irrespective of protected characteristics, as defined by the Equality Act 2010. The University aims to enact this in all its functions:
Access and recruitment.
Admissions and retention.
Assessments and progression.
Provision of student services and related facilities.
Teaching, learning, examining, curriculum development and quality assurance.
Research.
Community links and partnerships.
1.2 The aim of the policy is to ensure that all students and prospective students are treated equally, irrespective of race, colour, nationality, ethnic origin, sex, gender reassignment, sexual orientation, marital (including civil partnerships) or parental status, pregnancy and maternity, age, disability, religion and belief or socio-economic class or spent criminal convictions.
1.3 The University's Equality, Diversity and Inclusion Policy for students is augmented by specific policies on personal harassment and the support of students with disabilities.
It reflects and complements the University's Equality and Diversity Policy and Code of Practice for Staff. It operates within the context of relevant equalities legislation.
---
2.1 Students will:
respect the University's Equality, Diversity and Inclusion Policy in their dealings with members of the University community
behave in a way that reflects and appreciates the diversity of the University community
The University is committed to a continuing programme of action to make these policies effective. Breaches of this policy by students or staff will be fairly investigated and appropriate action will be taken.
All disciplinary procedures will be fair, consistent and monitored.
2.2 Complaints, disciplinary and appeals procedure
Any student who alleges that they have been the subject of discrimination or harassment has recourse to the University's harassment or complaints procedures for students. Advice may be obtained from Student Support Services.
See our complaints and appeals procedures
2.3 Monitoring, assessment and review
The University will monitor, assess and review the effectiveness of the Equality, Diversity and Inclusion Policy and the impact of all other relevant policies and practices on students. The University Council will approve any revisions to the policy.
All of the University's functions relating to student equality, diversity and inclusion will continue to be monitored and reviewed. This work is overseen by the University Equality, Diversity and Inclusion Committee.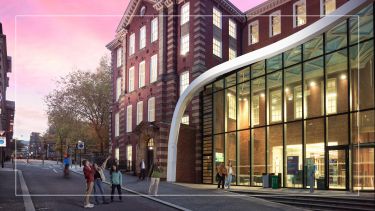 Visit us
Discover what sets Sheffield apart at our undergraduate open days on the Saturday 21 October or Saturday 18 November.