National Technician Development Centre
Since 2014 the University has been supporting projects to tackle a black hole in universities' technical expertise. To further this vital work, we launched the UK's first national centre for university technicians in 2017.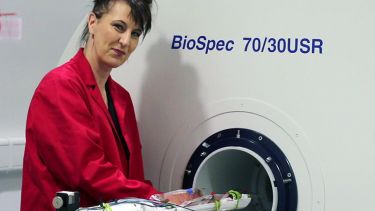 Technical Manager Natalie Kennerley was our first technician to achieve Chartered Scientist Status
The National Technician Development Centre opened in 2017 to provide Higher Education and Research Institutions with everything they need to support the delivery of high quality and sustainable technical services across all sectors.
This includes:
The nationally recognised NTDC Toolkit

Specialist information and advice on talent recruitment and retention

Activities to increase professional registration and CPD

Help in developing technical networks

Bespoke workshops and presentations
The NTDC is not-for-profit and run for the benefit of, and with input from, institutions and the technical community.
---
Our new National Technician Development Centre will galvanise the higher education sector to publicise the career opportunities available for technicians in the UK – helping universities attract and retain the best talent and develop a workforce that is fit for the research challenges ahead.

Terry Croft

Founding Director, National Technician Development Centre
---
The NTDC team has decades of management and technical experience, giving them a unique understanding of the vital role of technicians and the problems they face moving forward. The NTDC is constantly evolving to keep up with the demands of the sector as the issues affecting technical services change.
Many of their experts previously worked on HEFCE's Technical Development and Modernisation (TDM) Project, which saw much of the research that supports the NTDC today and the creation of the NTDC Toolkit.
Find out more about the TDM Project
As well as supporting individual institutions across the UK, the NTDC also supports the sector by attending events and conferences, delivering presentations and workshops. You can find out more about this and the other work of the NTDC on their website.
Did you know? A recent estimate by the Gatsby Foundation found that "we will need as many as 700,000 more technicians in the next decade to meet demand from employers."
A world top-100 university
We're a world top-100 university renowned for the excellence, impact and distinctiveness of our research-led learning and teaching.