As University Secretary, Tony works to ensure the highest standards of governance in liaison with the Chair of Council, President and Vice-Chancellor, University Executive Board members and Professional Services Directors.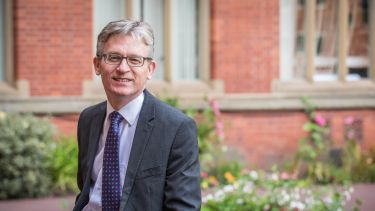 Tony provides strategic, independent advice and support to Council and Senate including on their powers and procedures. He also provides advice to the Council and the Senate on their schemes of delegation and related governance structures including their respective committees. 
In addition, Tony attends and works closely with the University Executive Board as Secretary to the Council and to the Senate and is responsible for the administration of the corporate governance of Council, Senate and their respective committees.
He is accountable to the Council through the Chair of Council and reports to the President and Vice-Chancellor.
Tony coordinates legal services, information governance, risk and ethical frameworks and provides higher education policy advice. He coordinates institutional responses to sector consultations, leads on external liaison with - and representation to - external sector bodies. On behalf of Council, he manages communication to and from the Office for Students, as the principal regulator, ensuring compliance with the public interest governance principles, ongoing registration conditions and advising on reportable issues.
Prior to this Tony was Director of Human Resources at Portsmouth Hospitals NHS Trust and then with the University of Southampton. He was Director of Strategy and Planning with the University of Southampton and then Sheffield. He has a PhD from Southampton in higher education management and policy.