New Project: An Even Better Arbourthorne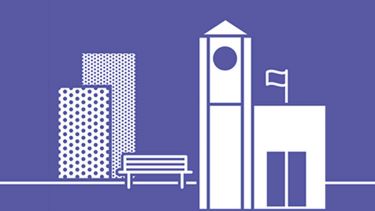 There is clear evidence of the link between educational outcomes and place-based disadvantage. A complex ecosystem of factors and inter-relationships between school, home and community shapes individuals' life chances and determines socio-economic and geographic outcomes. Schools can play critical roles in deprived urban areas through both their educational functions and their community engagements.
Arbourthorne Community Primary School, led by its Executive Headteacher Vanessa Langley and her senior management team, is committed to positioning themselves at the heart of their community. The school is located in an area of Sheffield that is in the 10% most deprived neighbourhoods in the country and has around three times the national average of pupils eligible for free school meals in the last 6 years. The school has a long history of innovative thinking to engage families to get involved, such as the development of Red Robin House, a life skills centre for children and families.
In 2018 the school co-launched an initiative called 'An Even Better Arbourthorne' (AEBA), a partnership with the Centre for Innovation in Voluntary Action (CIVA), Growtheatre CIC and external community organisations. It has been funded since July 2019 by a three year grant from the National Lottery 'Reaching Communities' fund, the Tudor Trust, private donations and small grants. The aim of AEBA is to support community capacity-building and poverty reduction through engaging with families and community organisations. The focus to date has been on volunteering through initiatives to encourage active citizenship and entrepreneurship, food and nutrition (through a parent-led community fridge, for instance) and energy savings training.  AEBA intends to address the root causes of hardship by bringing new ideas and solutions into the community. A distinctive feature of the initiative is the focus on capacity building and social learning as goals in their own right, via volunteering and community engagement.
CIVA have commissioned the University of Sheffield as a learning partner for the AEBA initiative. A collaboration between Beth Perry, Urban Institute and Lee Crookes, Urban Studies and Planning, the project will  mobilise learning and expertise to
identify critical success factors and support the initiative in real-time;
help school and community partners to vision the future of AEBA and build in sustainability, and
learn from and with others about how schools can contribute to addressing socio-economic and place-based disadvantage.
An additional aim is to mobilise the connections and expertise of the University of Sheffield to support the initiative.
The project is underpinned by and contributes to the research agenda of the Urban Institute's Co-producing Urbanisms theme in three ways: first, by exploring the roles of educational institutions in community regeneration and the distinctive contributions of both schools and universities to urban renewal and justice; second, by positioning this work in the context of debates on cities and the knowledge economy and the learning city; and third, by fostering co-production partnerships within Sheffield as part of the University's wider institutional commitment to the civic university agenda. The project also builds on USP's commitment to just and sustainable urbanism and the University's broad commitment to engaged teaching and learning whereby students get the opportunity to work on mutually beneficial projects with external partners. Having previously worked with students from the School of Architecture via a 'Live Project', the early stages of the new collaboration with AEBA have already seen successful projects involving students from the School of Medicine's pioneering Social Accountability initiative and USP's MSc in Applied Geographic Information Systems.
Follow the An Even Better Arbourthorne initiative on twitter @AArbourthorn