The University of Sheffield has an outstanding reputation in the field of urban planning, which is why I chose to study here

Xuanye Hua
Recent graduate
BA Urban Studies
Xuanye Hua reflects on her experience as an undergraduate in the department, and discusses her dissertation topic and future plans.
Why did you choose to study in the Department of Urban Studies and Planning at the University of Sheffield?
Urban planning is a process in which multiple conflicts intersect, requiring planners to balance economic development, social development and environmental protection, and negotiate a balance between short-term and long-term interests. Dealing with these trade-offs requires a multidisciplinary field perspective and comprehensive practical experience, a complex approach to research that I find fascinating. At the same time, the Urban Planning programme at the University of Sheffield has an outstanding reputation in the field of urban planning, which is why I chose to study here.
What is your most memorable thing from Sheffield?
The University of Sheffield has a wide range of societies, particularly with many sporting clubs, which allows international students to integrate well into the new social environment.
What is your dissertation about?
The title of my dissertation is "Building Safer Public Spaces in Kelham Island and Neepsend: Creating a More Inclusive Community with Urban Design Interventions." I conducted a field investigation and online questionnaire to explore the factors that lead to crime and the sources of perception of fear among people in a high crime non-gated youth-dominated neighbourhood in Sheffield. With the guidance of my supervisor, I ascertained the relationship between these factors and perceptions of crime and fear, then repurposed and renovated the residual spaces to make the neighbourhood more inclusive while reducing crime and fear. It is exciting to discover the research gaps in the process.
Where is your next study journey?
I will be continuing my master degree in the field of regional planning.
What would be your advice to other international students considering studying in Sheffield?
The Department of Urban Studies and Planning in Sheffield is a highly inclusive department, in which the advice and perspectives of students from different countries can be shared freely and collaborate with each other during the learning and research process. Here, we can meet the world's outstanding teachers in urban planning, and we can learn the world's leading knowledge and methods in urban planning.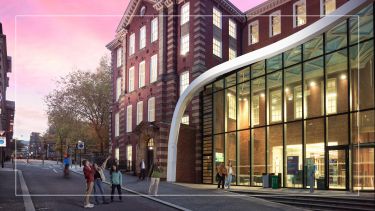 Visit us
Discover what sets Sheffield apart at our undergraduate open days on the Saturday 21 October or Saturday 18 November.