I use the skills I gained from my degree in Urban Studies from the University of Sheffield, to promote climate action and democratic engagement

Aislinn O'Toole
Engagement Officer at Hope for the Future
BA Urban Studies and Planning graduate
My name is Aislinn and I'm currently working as an Engagement Officer at a climate communication and democratic engagement charity called Hope for the Future (HFTF), based here in Sheffield.

What does your day-to-day work involve?
After two years of working as a private-sector planner, I felt drawn towards making a more direct impact on issues related to climate change. This led me to a career change and securing a position at HFTF. On a typical day, my responsibilities include talking to members of the public and community groups about the best techniques to use to speak to their local politicians, developing and delivering training workshops, and assisting with events.
What skills did you learn from your degree that you use in your job?
I use the skills I gained from my degree in Urban Studies from the University of Sheffield, to promote climate action and democratic engagement. My degree provided me with a breadth of experience and exposure to unique programs and software, such as ArcGIS, SPSS, and Adobe Photoshop, that were invaluable to my future career.
I use my organisation and project management skills that I developed in my degree on a regular basis to ensure that I have enough time allocated to each member of the public I work with, as well as other projects I am involved in and work to deadlines. Additionally, I find that the visual communication skills I developed during my degree are crucial in my job, as I need to be able to convey complex information into easy-to-understand posters and presentations.
Do you have any advice for students looking to study here?
For current A Level students thinking of studying planning at university, my advice would be to do your research into planning if you haven't already! Obtaining work experience in the public and private sectors is invaluable, so you get real-world insight into planning. Prioritising and developing practical skills for a planning job is just as important as knowing the theoretical sides of planning that you learn at university. Being able to balance your time, stay organised, manage projects with competing deadlines, and have good attention to detail are some of the top skills to prioritise. These can all be developed through your course, but also in part-time jobs alongside studying, volunteering and signing up for societies or sports teams - whatever you'd prefer!
I hope my experience has provided some useful insights into what it takes to be successful in this field. With dedication, research, and relevant skills, you can succeed in whichever career you end up in.
---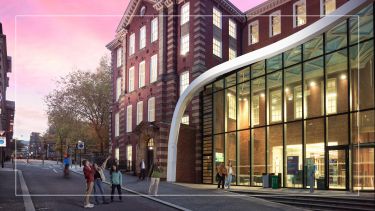 Visit us
Discover what sets Sheffield apart at our undergraduate open days on the Saturday 21 October or Saturday 18 November.