Academic jobs: Lecturer in Planning and Lecturer/Senior Lecturer in GIS/Spatial Analysis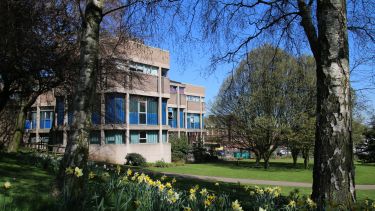 We are seeking applications from ambitious, highly motivated and talented individuals who will be keen to play an active role in maintaining and enhancing the Department of Urban Studies and Planning's reputation for research, teaching excellence and innovation.
For more information and to apply, please follow the links below.
Lecturer in Planning
We welcome applications from candidates who can deliver excellent research and teaching within the area of spatial planning. We are interested in candidates who can lead and develop teaching and research in one or more areas of planning theory, policy and practice, including planning history, planning law, urban and regional development and transport planning. We are particularly interested in applications from candidates with expertise in environmental dimensions of planning, such as sustainability, biodiversity and climate change.
Closing Date: 16th August 2021
Job Reference Number: UOS029199
Lecturer/Senior Lecturer in GIS/Spatial Analysis
We welcome applications from candidates who can deliver excellent research and teaching within the area of Geographical Information Science, focusing on Geographical Information Systems and data science, with an emphasis on socioeconomic and environmental sciences. We are particularly interested in applications from candidates with expertise covering urban analytics, geocomputation, programming (python / javascript / R / SQL), spatial statistics, geo-visualisation, remote sensing, agent-based modeling, web-GIS, PostGIS, PPGIS and/or machine learning. 
Closing Date: 16th August 2021
Job Reference Number: UOS029261