RTPI Bursary Scheme 2018-19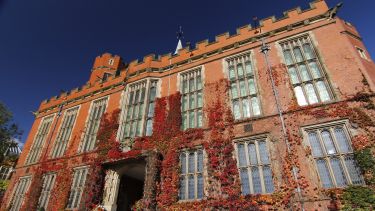 We will be offering three bursaries worth £2,250 to successful applicants who has been made an offer to study on the MA Town and Regional Planning or MA Cities and Global Development in 2018-19.
The Royal Town Planning Institute (RTPI) has created a bursary for places on accredited planning Masters courses within the Department at the University of Sheffield. The bursary is open to students from any discipline including law, politics, geography or architecture who decide to choose planning as a career.
How the scheme works
The bursary is worth £2,250 to each successful applicant and will be available for the recipient to use at their discretion.
Who is eligible for the bursary?
For this programme students will be eligible if they:
are a UK / EU citizen or have proof of eligibility to work in the UK or Ireland after graduation
have a First or Upper 2nd class degree at undergraduate level in any discipline demonstrate an interest in town planning as a career
have an offer to study MA Town and Regional Planning or MA Cities and Global Development with the Department.
The Department will consider all applicants based on their personal statement and inform them by email before their course begins.
Head of Department Professor Malcolm Tait said: "We are delighted that our potential students will benefit from the RTPI Future Planners Bursary. This is an exciting initiative enabling Planning Schools to work in partnership with the RTPI to support students, from a range of backgrounds, to pursue an education in planning and to become the planners of the future."
Closing Date
The closing date for applications is Friday 27th July at 5pm (BST).
A world top-100 university
We're a world top-100 university renowned for the excellence, impact and distinctiveness of our research-led learning and teaching.