Three fully funded studentships are available in Emerging Urban Inequalities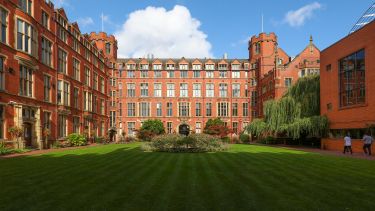 The Global Challenges Centre for Doctoral Training provides a stimulating interdisciplinary environment for students to research a key global challenge. There are 6 projects for students starting their PhD in the 2022 - 2023 academic year. These projects sit under two key themes: this theme, Emerging Urban Inequalities, and the New Horizons in Borders and Bordering theme.
Led by Professor Rowland Atkinson of the Department of Urban Studies and Planning, the CDT in Emerging Urban Inequalities (EMU) takes the current urban context and its challenges as a complex structural condition requiring capacity to understand legacies of inequality that intertwines with new and emerging forms. EMU will respond by offering advanced, interdisciplinary training and a dynamic mentoring and supervisory system to ensure the development of a closely allied and highly skilled cohort of new urban researchers.
Three fully funded studentships are available in each theme, offering funding for three and a half years of fees and a stipend (£15,609 per annum for 2022 entry). We are pleased to be able to offer funding for two home fee paying studentships and one international fee paying studentship in each theme. In addition, a Research Training Support Grant of £2,250 is available for each studentship across the funded period to support the costs of field trips.
Students will benefit from supervision from world leading researchers in interdisciplinary teams and will equip students with the skills to combine theoretical concepts and innovative research methods across disciplines. Students will study as part of a cohort and will have access to tailored training, in addition to expert training in knowledge exchange and opportunities to engage with our key strategic partnerships to maximise the beneficial societal impacts of their projects.
Project 1: Reasserting the local: alternative local governance
Project 2: Housing injustice and racial banishment in greater Sheffield
Project 3: Knowing urban inequality 
Full details on each project and how to apply
Email enquiries to: usp-pgr-support@sheffield.ac.uk