Ryan Powell
Department of Urban Studies and Planning
Reader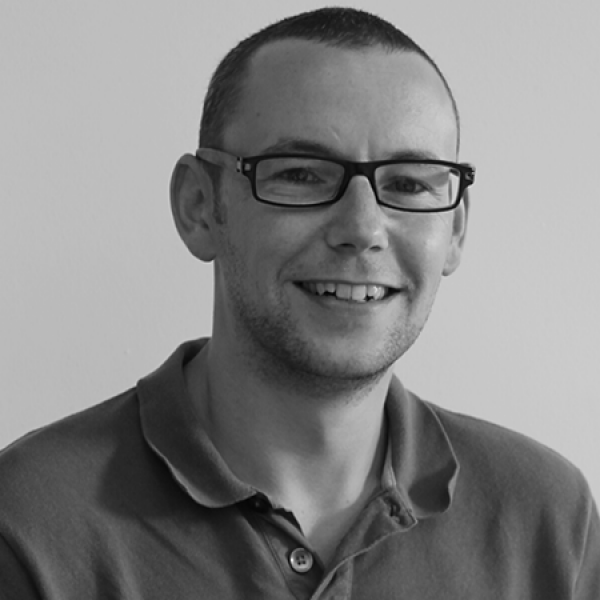 r.s.powell@sheffield.ac.uk
+44 114 222 6182
Room D11d, Geography and Planning Building
Full contact details
Ryan Powell
Department of Urban Studies and Planning
Room D11d
Geography and Planning Building
Winter Street
Sheffield
S3 7ND

Profile

I joined the Department of Urban Studies and Planning in September 2016 as Reader in Urban Studies and was Director of Research for USP until September 2021. Prior to joining the department I worked for 14 years at the interdisciplinary Centre for Regional Economic and Social Research (CRESR) at Sheffield Hallam University. I was awarded a BA in Economics and Public Policy from Leeds Metropolitan University in 2002 and I subsequently studied part-time for an MA in Human Geography (distinction) at the University of Leeds, graduating in 2006.

My academic background and orientation is multidisciplinary and cuts across urban studies, sociology, geography, planning, history and politics, but my research is focused on urban marginality.  I have always worked in a genuinely interdisciplinary environment and benefited greatly from exposure to a variety of theoretical and methodological approaches.  I have worked on studies for the EU, ESRC, JRF, the Big Lottery Fund, DWP, CLG, Northern Ireland Executive, Scottish Government, Welsh Government, regional bodies, and various local authorities and charitable organisations. 

I am affiliated to the Sheffield Migration Research Group and iHuman research institute within the University of Sheffield.  Externally, I am a member of the Management Board of the international journal Housing Studies and a Fellow of the Norbert Elias Foundation. 

I welcome enquiries from research students and post-doctoral candidates but am particularly interested in research in the following broad areas: Gypsy-Traveller and Roma stigmatisation; migrant youth and cities; housing and urban inequalities; class and place.
Research interests

The central theme of my research is seeking to combine empiricism and theory in understanding the socio-dynamics of unequal power relations and their consequences in terms of urban marginalisation, both contemporary and historical. This includes access to housing and employment as well as wider questions of citizenship, urbanization, and the stigmatisation of "outsider" groups.

This reflects a commitment to striving for an objective understanding of the development of contemporary society and its unequal outcomes, alongside an explicit engagement with public policy and the challenges it faces. By extension, this often entails the exposure of policy "myths" and critique of the inadequacy of current conceptualisations.  A distinguishing aspect of my research is sensitivity to a long-term perspective in terms of capturing the dynamic and intergenerational development of human societies and the cities they produce.

Presently I am working on two EU2020 projects, centred on advancing our understanding of migrant youth urbanisms and migrant "integration" within the EU, with Sheffield colleagues in Sociological Studies and various European partners.  I am also involved in a collective project (with Jay Emery, Lee Crookes et al.) on re-theorizing class – Feeling Class: Emotions, Bodies and the Affective Politics of Social Inequality, which will be published as a monograph and edited collection for The Sociological Review in 2023.

Current and recent research projects

I am the Co-Director (with Beth Perry, Urban Institute) of the Sheffield ECRs Urban Studies Network and represent the Faculty of Social Sciences on the University ECR Committee. I am academic mentor for the following post-doctoral fellows:

Jay Emery, Leverhulme ECR Fellow: Alienation and class in post-industrial towns
Jamie Redman, ESRC Post-doctoral Fellow: Welfare reform, class struggle and crisis
Publications

Books

Journal articles

Chapters

Book reviews

Reports
Teaching activities

My primary teaching focus is on urban marginality, housing issues and the challenges facing cities and publics in the contemporary period.  Housing is approached as a lens through which to understand a wide array of urban inequalities, antagonisms and environmental challenges.  Yet is also a key field for innovative solutions, radical collectives, and alternative readings of universal concepts like home, shelter, dwelling, neighbourhood and sustainable city.  Housing is therefore a site of struggle and contestation, of technological advancement and exploitation, a source of self-worth and stigmatization, and a potential anchor for alternative ways of inhabiting and orienting ourselves in an increasingly complex, interdependent and dynamic urban context.  Effective housing policies require solutions across Global North and South. 

I teach on the following modules:
PhD supervision

I am Primary Supervisor for the following research students:

Francesca Guarino: Othered people in othered places: a critical exploration of the challenges of cultural diversity in Palermo (2nd Supervisor: Michele Lancione)
Martyna Piliszewska: Why do they stay? Exploring the reasons why street homeless Polish migrant workers remain in Post-Brexit Britain (2nd Supervisor: Michele Lancione)
Yu-Tung Wu: Housing and home after financialisation? The case of Military Dependents' Villages in Taipei (2nd Supervisor: Ste Hincks)

I am a member of the Supervisory team for the following ESRC/AHRC funded students:

Dario Ferrazzi: Housing, crime and the city: re-addressing the urban crime question (1st Supervisor: Rowland Atkinson)
Michael Marshall: Financialisation, regulation and the management of assets by UK housing associations (1st Supervisor: Ste Hincks):
Will Haynes (Geography): Seen and unseen: homeless migrants at Stazione Termini in Rome (1st Supervisor: Richard Phillips)
Isla MacRae (Sociological Studies): Everyday negotiations of space and place amongst refugees and asylum seekers in the North West of England (1st Supervisor: Sarah Neal)