Unseen Infrastructures: post-colonial migration, unseen labour and maintenance and repair in British cities
This research project sat at the intersection of migration studies, critical thinking around infrastructure and maintenance, and decolonial theory.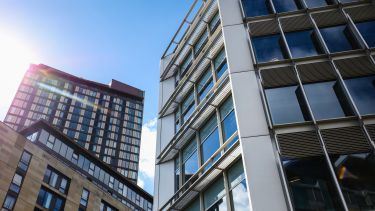 Off
Investigators
Dr Aidan Mosselson
The project
The project aimed to examine the relationships between post-colonial migration, unseen labour, maintenance and repair of (public) infrastructure, and the reproduction of racialised identities and spaces in British cities.
The research comprised detailed ethnographies with people from various migrant backgrounds working in industries which support and maintain daily life in the UK, for example cleaning, care work and warehouse and packaging.
The aim of the project was to produce detailed narratives of people's commuting experiences, housing situations and movements across different parts of the city, particularly when they are doing shift or after-hours work.
Research highlighted the unseen, taken-for-granted work which goes into maintaining cities, and centred around the people who perform these tasks and their reflections on them.
The research also shed light on the infrastructures that support and sustain migrant communities in British cities, as well as the infrastructures which regulate and order their experiences, working conditions and identities.
A focus on migrant groups explored the intertwining of contemporary urban life with relations and networks of movement established during the period of British colonialism, and drew attention to the ways in which these legacies continue to shape and contribute to urban life in Britain today.
Funded by
Newton International Fellowships
Flagship institutes
The University's four flagship institutes bring together our key strengths to tackle global issues, turning interdisciplinary and translational research into real-world solutions.