I was ready for the workplace by the time my degree was all wrapped up

Matthew Lam
Assistant Town Planner, Deloitte
MPlan Urban Studies and Planning
Matt is now an Assistant Town Planner after graduating in August 2022, and the industry experience he completed during his studies really benefitted him.
What is your your current role?
My job title is Assistant Town Planner and it's my first full-time job after graduation. I work for Deloitte based in their Manchester Office.
Do you consider that your role draws on the knowledge, skills and understanding which you gained during your degree? 
Yes absolutely. My role draws extensively on the knowledge and skills acquired from my degree and my day-to-day tasks require reflecting on my studies.
How did your degree help you in getting your current position?
My time at Sheffield has given me both practical and theoretical knowledge in order for me to get to my current position. It has prepared me well for my professional career and I was ready for the workplace by the time my degree was wrapped up.  My degree included a wide range of topics which were practical and up-to-date.  All the teaching staff made sure we are equipped with the skills we need to excel in the professional world, plus employability skills which were essential in helping me to land my graduate position.
Did you use the careers service and if so, how did it help you?
Yes I did. The career support in Sheffield is second to none and as students enjoy access to whatever resources needed in order to land that amazing job. They encourage students to go on internships and placements, so we are not only receiving knowledge and hard skills at university level, but also soft skills like how to communicate with people, how to work with your colleagues in a team, and essentially how to behave in a professional setting. Throughout my studies at Sheffield, I have completed 2 internships and they have all given me a lot of industry experiences - I think they work like steps of a ladder, helping me to climb to where I currently am.
Did you work part-time whilst studying? What was the role and how did this help you get your first or consequent jobs?
Yes I did. I was an International Student Ambassador with the University throughout my 4 years in Sheffield. It equipped me well in terms of skills and techniques in order to excel in a professional setting. It also gave me great confidence in behaving in a workplace and how to effectively communicate with my colleagues.
Do you think that you could have got your current position without your experiences at Sheffield?
No, I don't think so. Coming to Sheffield was one of the best decisions and it has definitely led to where I am right now.
What hints and tips would you give to a student applying for jobs whilst studying?
Make sure to put yourself there, and portray a positive image of yourself.  There are loads of resources offered by the University for you to prepare for interviews and assessment stages, I highly recommend giving them a go to increase your chances.
---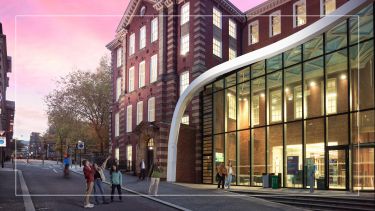 Visit us
Discover what sets Sheffield apart at our undergraduate open days on the Saturday 21 October or Saturday 18 November.