Priority two: Postgraduate research students
Our research excellence, innovative training, and commitment to researcher development and wellbeing will make us the institution of choice for postgraduate research students (PGRs).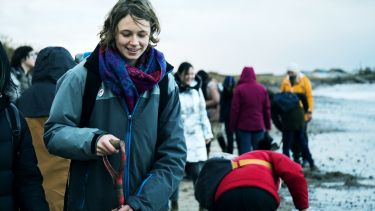 We will: 
Recognise PGRs as a vibrant, core part of our research community and integral to our research excellence, ensuring that they feel valued, supported and have a strong sense of belonging.
Enhance the PGR experience and offer them an innovative and intellectual environment in which they can thrive, make the best possible contribution to our research agenda, and which prepares them for a range of career possibilities.
Champion the value of innovation, knowledge exchange, and research impact as part of the PGR experience, in training that develops disciplinary depth but recognises the value of collaborative interdisciplinary approaches in delivering solutions to global challenges.
Clearly define the essential criteria and competencies required to achieve a PhD by building on the recent review of our provision.
Ensure that a greater proportion of our PGR community are funded in a way that enables them to submit their thesis during the funded period.
Provide exceptional support and development opportunities to our PGR community and their supervisors, including training in best practice for supervisors and applying this consistently across the institution.
Increase the diversity of our PGR community, widening participation and attracting a broad range of individuals, ensuring we develop their potential to undertake excellent research and provide them with the opportunity to flourish.
Our PGR recruitment strategy will be aligned with our research strengths and demonstrate our commitment to meeting the needs of students and equipping them to obtain the maximum benefit from access to our world-class research expertise and facilities.