Alumni and staff recognised in the 2022 Queen's Honours List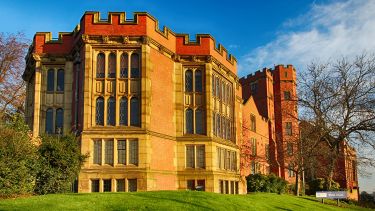 GBE (Dame Grand Cross of the Order of the British Empire)
Dame Susan Elizabeth Ion, DBE (Honorary DEng, 2003) Lately Chair, Nuclear Innovation Research Advisory Board, and Honorary President, National Skills Academy for Nuclear. For services to Engineering.  
CBE (Commander of the Order of the British Empire)
Richard Michael Barker (BA Geography, 1982) Regional Director, NHS England and NHS Improvement, North East and Yorkshire. For services to Healthcare in the North of England.
OBE (Officer of the Order of the British Empire)
Kenneth Michael Atkinson (BA Accountancy, 1969) Lately Chairman, British Business Group, Vietnam. For services to British businesses and charities in Vietnam.
His Honour Anthony Simon Lissant Cleary (LLB Law, 1967) Founding Editor, The Family Court Practice. For services to the Family Justice System.
Andrew Simon Furber (Former Staff) Regional Director, North West and NHS Regional Director of Public Health, North West, Department for Health and Social Care. For services to Public Health.
Joanne Michèle Sylvie Harris MBE (PGCE, 1987; Hon LittD, 2004) Author. For services to Literature.
Christian Kyle Irwin (BA Economics & Geography, 2008) Industry Programme Director, Network Rail. For services to the Rail Industry.
David Andrew Tosh (BMet Metallurgy, 1983) Director of Resources, Welsh Parliament Commission. For Parliamentary and Public Service.
MBE (Member of the Order of the British Empire)
Deborah Anne Bullivant (MEd, 2007; EdD Literacy & Language, 2022) Founder and Chief Executive Officer, Grimm and Co. For services to Children and Young People's Literacy in Rotherham, South Yorkshire.
Paul Matthew Cook (BSc Chemistry, 1993) Principal and Chief Executive, Hereward College. For services to Young People with Special Educational Needs and Disabilities.
Jonathan Paul Manns (BA History, 2006) Lately Executive Director, Rockwell. For services to Planning, Real Estate and to Built Environments.
Dr Keith Reid (PhD Biomedical Science, 1999) Executive Director of Public Health, Swansea Bay University Health Board. For services to the NHS during Covid-19.
BEM (British Empire Medal)
Dr Frada Wilenski, FRCP (MBCHB, 1960) For services to the community in Sheffield, South Yorkshire.