Join us at one of the many alumni events that take place throughout the year on campus, across the UK and internationally. They are a fantastic way to reconnect with old friends, expand your network of Sheffield alumni and find out what's been happening at the University recently.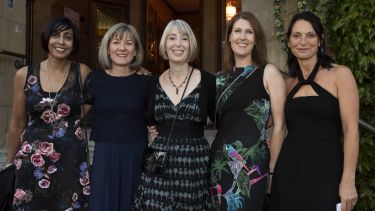 Due to the current Coronavirus pandemic, the University has temporarily put on hold all face-to-face events on campus and around the world. However, we don't want our alumni and supporters to miss out during this time, so we are exploring ways to engage virtually. Please continue visiting this page for further updates.  
Calendar of events
2021
January
---
Couch to 5K
Throughout January
Take on a fitness challenge, and help raise £5K for Parkinson's disease research
---
SHEFF-Yield webinars: Grown in the city - How much food could we produce in an urban environment?
Wednesday 20 January 2021, 18:00 GMT
Online
In this talk, Zilla will share previous findings of the Edmondson lab at the University of Sheffield, and tell us about the MYHarvest project and her current research into the role of own-growing in improving household and citywide nutrition and food security in the UK.
---
Bright Minds - Food Security
Thursday 21 January 2021, 12:00 - 13:00 GMT
Online
Introduced by Professor Duncan Cameron, co-director of our Institute for Sustainable Food, join PhD student Mary Eliza for her talk on 'Can we solve global warming, acid rain and smog all at once?'.